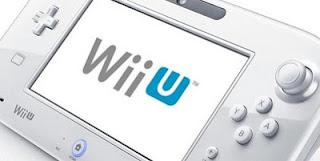 Recent rumors about the latest gaming console from
Nintendo
,
Wii U
will have an
internal memory of 8GB
. The source also said that the
Nintendo Wii U
will have a CPU 'Espresso' with three-core and DirectX 10.1 compatible with AMD Radeon GPU.
 An SD memory slot is also reportedly on the Wii U. There was also a WiFi connectivity, Full HD output, HDMI support cable, D-Terminal Wii, Wii Component Video, RGB Wii, Wii S-Video Stereo AV and Wii AV and four USB 2.0 ports. NintendoWii U planned to released by the end of this year.
origin source by ubergizmo