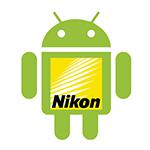 What do you do if you lead a camera company and you are compete and attacked by smartphones with cameras are more qualified? 

If you lead the Nikon, then you will fight it.
Yes, Nikon plans to release a camera that is equipped with the Android operating system. Nikon Coolpix S800, will be armed with gingerbread operating system Android 2.3 (Gingerbread) with access to Google's Play can make you get to play Angry Birds getting on camera while you're waiting for the next photo session.
Here are the rumored specs:
25-250 mm lens

3.5 'OLED screen

The camera runs all apps Google Play

The camera will probably run Android 2.3

Built-in GPS

Built-in Wi-Fi

Possible announcement: August 22, 2012
So what about your choice? More like a camera with the OS, or stick with the camera without the OS?
origin source phonearena via teknoup