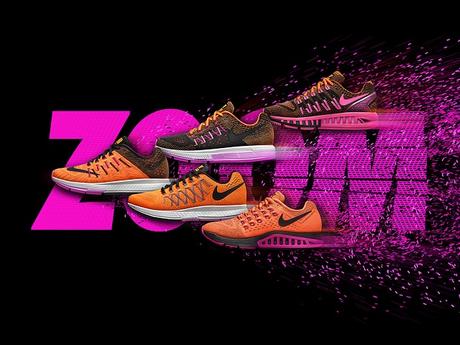 Mo Farah, Galen Rupp and Allyson Felix have more in common than their medals and records. They share supernatural talent, unbelievable speed and an unwavering work ethic – and when it comes to lacing up, they reach for Nike Zoom Air, the most responsive version of Nike Air cushioning.
FASTER MEANS GETTING THERE FIRST
The difference between the greatest runners on the planet and those in their wake is measured in fractions of seconds. The fastest 100m times in the world have come down only half a second in the last 80 years. The 2015 Boston Marathon was won by 4 seconds.
When dreams are realized in milliseconds, Zoom Air—the fastest, most responsive cushioning platform Nike has ever delivered—can change how fast an athlete feels in an instant.
NIKE ZOOM AIR
Now in its twentieth year, Nike Zoom Air continues to provide responsive low-profile cushioning that athletes can feel. We've worked with some of the world's fastest athletes to develop Zoom Air footwear to meet the needs of runners, whether they're in the glare of the global spotlight or everyday runners chasing their personal bests.
The
snappy responsiveness of Zoom Air cushioning comes from tightly-stretched tensile fibers woven inside a pressurized Nike Air unit
. When the athlete's foot touches down, the fibers compress to cushion the impact before quickly snapping back to their original state, generating an explosive, powerful response off the ground. The result is a fast, cushioned ride whether the runner is out for a morning run or a marathon personal best.
Zoom Air was first introduced in 1995 after more than a decade of research and development. It made its performance debut in three styles: the Nike Air Marauder football cleat launched with both heel and forefoot Zoom Air units and the Air Go LWP basketball shoe debuted with forefoot Zoom Air units. Soon after, Zoom Air was introduced to running in the Air Zoom LWP. Ever since, athletes have trained, competed and won in shoes featuring its responsive cushioning.
Athletes love the fast, snappy, responsive ride and the energy return they get from it. Zoom Air shoes are preferred by many of Nike's fast, elite runners. Athletes such as Mo Farah, Galen Rupp and Matt Tegenkamp say that when they're running up to 20 miles a day, they want their shoe to do some more work for them. Zoom Air gives them a real snap-back feeling.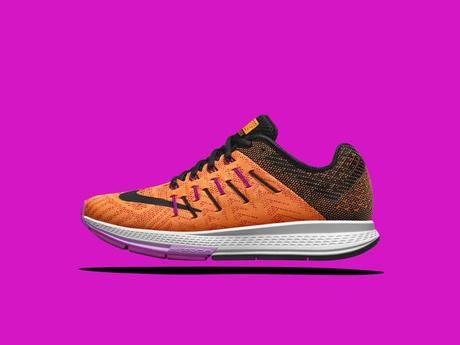 Nike Air Zoom Elite 8: LOW, SLEEK, FAST & LIGHT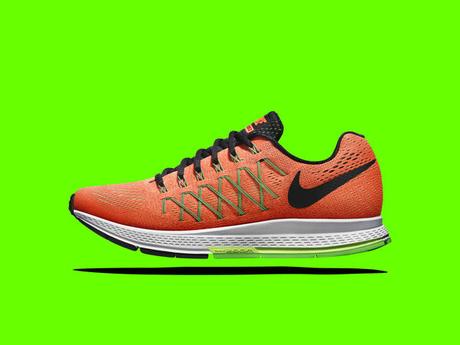 Nike Air Zoom Pegasus 32: YET ANOTHER REINVENTION OF SPEED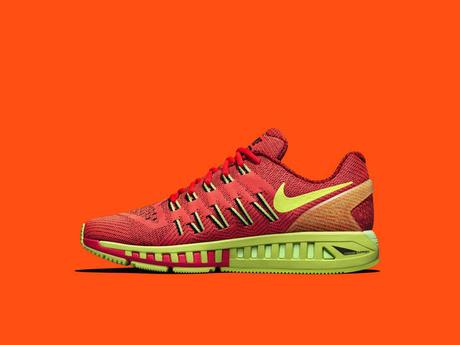 Nike Air Zoom Odyssey: SPEED + DISTANCE IN LOCKED DOWN COMFORT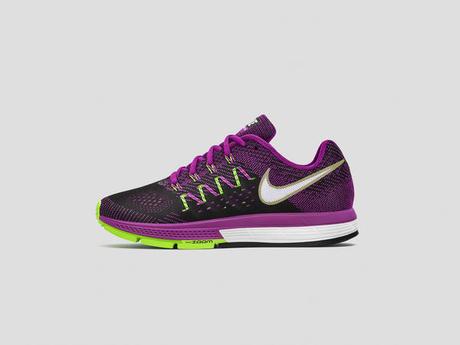 Nike Air Zoom Vomero 10: SPEED MEETS LUXURY