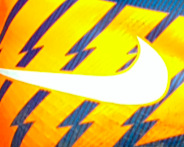 A friend of mine recently splashed some cash on a pair of Nike Mercurial Vapor Superfly III's, and being the cleat nerd that I am, I had to take a couple of photos. In case you're not much of a Nike fan, don't worry as I've got my review of the Adidas F50 Adizero coming soon. The F50's arrived a few weeks ago from
SoccerPro
, and I'm finishing up the testing now. The review should be up within the next few days.
While looking at pictures of the Nike Mercurial Vapor Superfly III's online is nice, getting to actually see these cleats in person on the field was pretty cool. The blue and orange really do contrast along with the white, making for and extremely easy-to-spot boot.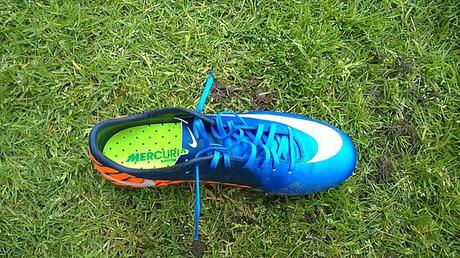 The white Nike swoosh on the upper helped make the design of the cleats pop.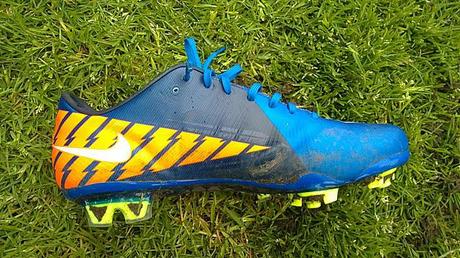 The orange design on the heel of the boot was also very eye-catching.
Overall they're a pretty wicked pair of cleats which will make you noticed wherever you play. After seeing these in person, I certainly prefer them to the Purple/Yellow colorway which a lot of the pros opt for. Do you have a pair of Superfly IIIs? Share any comments about the boot below!