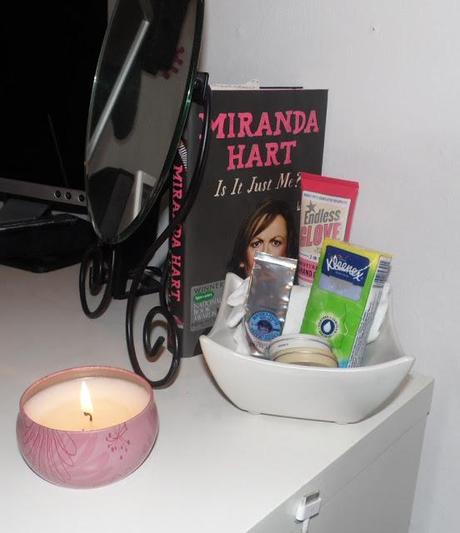 Hello lovelys, Ive seen a few people post there "Whats on my night stand" posts and i love them, seeing what other people use or read on a night everyone is so different. I though i would share mine. Although i don't have a night stand/little table i use my computer desk or should i say one little side of it as my room is slightly on the small side.
Firstly we shall start with the book of all books, Miranda. I honestly am not a great lover of the ol'reading malarkey i don't have a good concentration span to keep going with a book however Miranda it is so funny it keeps me hooked well worth a read if you like her.
My little bowl just holds a few bits that are in easy reach. In it i have a pack of tissues, L'Occitane hand cream, cotton gloves, Nivea lipbalms in Caramel Cream & Vanilla and Macadamia, Blistex relief cream and a burts bees lipbalm. I love lipbalm, cant be without it. And behind it all i just have a soap and glory endless glove hand mask. Candle - Wild Berry & Blossom (primark) smells lovely.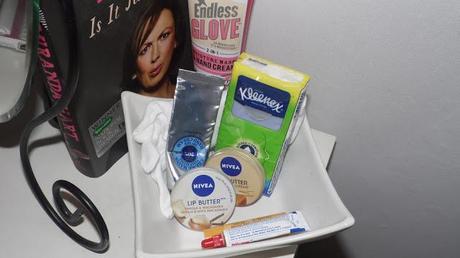 If you have done a post like this leave you blog links below i would love to have a look :)