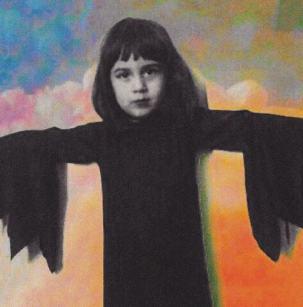 This Oakland  trio is fronted by Alexandra Morte (formerly of Whirr and Camera Shy). And now these talented lady's are welcoming their first full-length release.
I have to admit they really seem to have a large span of influences when you're listening to the tracks, they really fall into a variety of genres. From indie rock, folk and pop.
How did they form 'Night School'? Well apparently Alexandra and Baylie  met in the spring of 2013, the two bandmates began to work on their debut EP Heart Beat, recording it in the spring of 2014. After the recording of Heart Beat, Baylie's friend Cheyenne Avant completed the band playing bass. This EP was released in October of 2014 following a split EP with fellow label mates Dott entitled Carousel.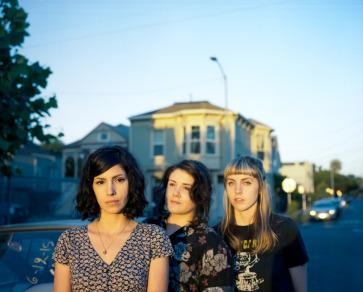 Their sound seems to easily fuse the 60's sound and the mid 90's culture seamlessly. I would definitely recommend this band if you have Weezer, The Crystals, Pixies or Ben Folds Five on your playlist, then you will absolutely be hooked on 'Night School'.
The band is currently on a North American Tour with Caustic Casanova, Chrome Pony and Hospital Ships (on various dates). http://www.noisyghostpr.com/tour/
Keep up with the band by giving Noisy Ghost PR a FB like! https://www.facebook.com/NoisyGhostPR