Terminated Trans Teacher told she is "Worse Than Gay" 
A former teacher at St. Francis Prep in Queens, N.Y.  has filed suit against the institution where she was employed for more than 30-years. According to the suit, Mark Krolikowski, 59, was wrongfully terminated for growing her hair, painting her fingernails and being "worse than gay."
Krolikowski alleges that after receiving praise for her work, which included leading students in a musical performance for Pope Benedict XVI, she was fired last year after the parents of a ninth grader complained about her appearance.
At the prep school, where Krolikowski taught music, social studies and a class on human sexuality, she was summoned to the office of the principal, Brother Leonard Conway, where she revealed that she was transgender and that she intended to start coming to work dressed as a woman. According to Krowlikowski's lawsuit, Conway told the teacher that being transgender was "worse than gay" and that she could no longer appear at public events if she planned to begin appearing as a woman.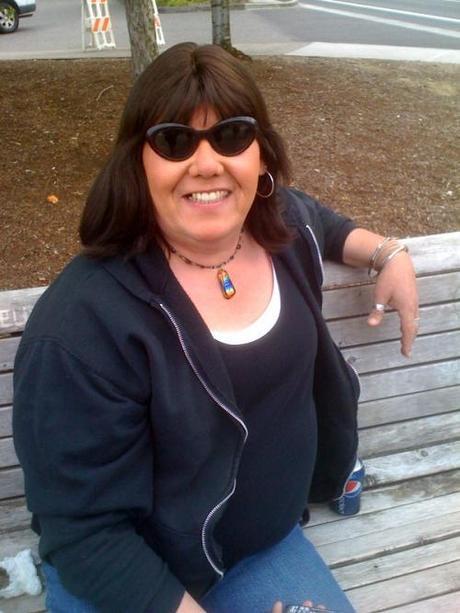 Laura Calvo
Not only was Ms. Krolikowski wrongfully terminated, she is being misgendered in the national press, to report defamation tweet: @transmediaadvocacy or write transmediaadvocacy at gmail dot com.
First Trans Democratic National Committee Member Elected
Laura Calvo, the Treasurer of the Democratic Party of Oregon,became the first transgender woman elected to the Democratic National Committee.
"Everyone who's worked with Laura Calvo knows what I know – she's a superstar," Chair of the Democratic Party of Oregon Meredith Wood Smith said in a statement. "We couldn't be prouder to have her represent the Democratic Party of Oregon as a member of the Democratic National Committee."
She was one of three members from Oregon elected to the committee at the Party's State Central Committee meeting on Dec. 9, according to a press release from the party on Wednesday.
Trans Time Lapse Video Captivates Cispeople 
In what Huffington Post dubbed an "incredible video," a  YouTube user named "iiGethii" (yes, sounds like 'i get high') compiled stills of her three-year transition into a vid. Watch it above…
"This video is of me going through a 3 year transition (roughly one thousand pictures)," iiGethii writes. "I have had FFS [facial feminization surgery] during the process. I started roughly around when I was 20 — 21 years of age."