LOS ANGELES–Flawless Sabrina, trans elder and crowned queen of queer icons, has amassed a life's work of such historical and community significance that artist, Zackary Drucker, and writer, Diana Tourjee, have joined forces to form an archive of Sabrina's work that will be used for community development. The "Flawless Sabrina Archive" is currently fundraising on crowd-source platform Kickstarter. Several contemporary artists are involved in the campaign, contributing original artwork offered as incentives to donors who are able to support an important project while grabbing affordable art. The campaign ends on December 8th, is already at $7k, but still needs support to be funded.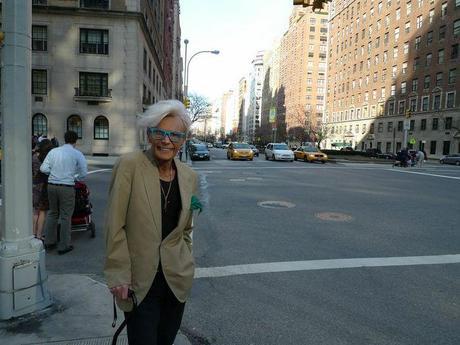 Flawless Sabrina, photo courtesy of Zackary Drucker & Diana Tourjee
Flawless Sabrina is 75 years old, and for the past 55 years she has fought to make American society more hospitable to gender and sexual difference. She ran a national drag enterprise between 1959 and 1969, which performed 46 shows a year and employed over 100 LGBT people. These pageants culminated in 1968 with a documentary film funded by Andy Warhol called The Queen, which was critically acclaimed domestically and became an international success at the Cannes Film Festival. She later consulted on several Hollywood films such as Butch Cassidy and the Sundance Kid as an "expert of homosexuality", and became a cultural producer, collaborating on countless projects with prominent artists. Today she is a sage and an archetype who continues to inspire and work with youth.
Flawless Sabrina Archive's mission is to preserve the lifework of Flawless Sabrina as a resource for artists, activists, and scholars. The research and documentation conducted by FSA will be used to incite intergenerational discourse for the benefit of current movements in the arts and politics. The collection will be regularly shown and made available to the public. It is the foundation of the organization's expanding scope, inspiring future projects in order to continue the work of our namesake indefinitely. Flawless Sabrina Archive resides at the convergence of the past and present in countercultural subject matter, enriching society through the documentation of history and the empowerment of difference.
The archive includes film, sculpture, writing, photography, painting, and music. Much, but not all of these works were produced by Flawless Sabrina. Some are by other notable artists who she has collaborated with. John Waters, Norman Mailer, William Burroughs, Andy Warhol, and Diane Arbus are some of Flawless Sabrina's contemporaries whose collaborative work is found in this archive. FSA also includes a significant amount of work by modern artists such as Luke Gilford, Wu Tsang, Michelle Handelman, Zackary Drucker, and Curtis Carman. Together, their work provides additional context for Flawless Sabrina as an influential and important figure in the second half of the twentieth century and into the 21st.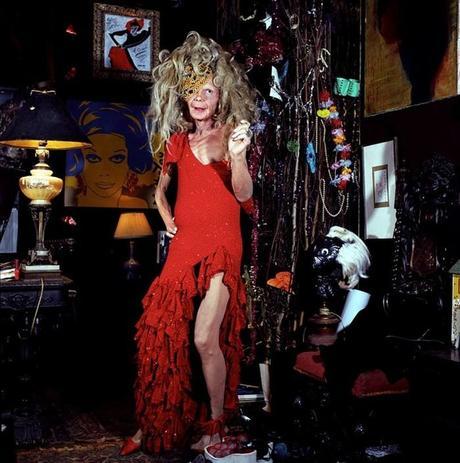 Flawless Sabrina, photo courtesy of Zackary Drucker & Diana Tourjee