It is so fascinating how your sartorial preferences shift as you age. When I was in my twenties: NYE outfit meant tight, open-back, uber sexy body con dresses. Now in my thirties, I will still choose a sultry dress, but one that is a little conservative. Even if it is a skinny body con, I feel the desire to have something over, like a jacket or a stole or something that acts like a security blanket. Call it getting classy by age or a sartorial paradigm that hits you every decade: I am enjoying it.
Not getting too side-tracked, let's talk about the outfit that I would totally be wearing if hitting the clubs or partying around town. So this dress.....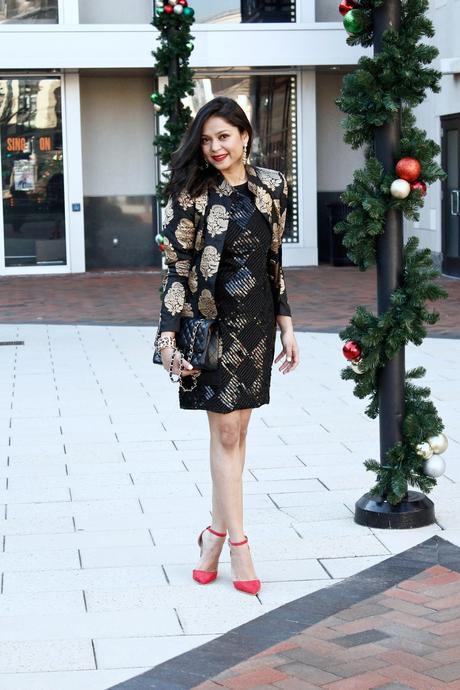 has a history of it's own. It was gifted to me by a cousin, around twenty years ago, who was into fashion designing at that time. Since I wasn't very confident, I passed it along to my other two sisters. My sister got it fitted for her body, and wore it may be once. Then my other sister took over and got it realtered to fit her 5'2'' stature, and wore it a couple of times too. Now twenty years later, I decided to take over and this time made no alterations to it, just wore it under a jacket and voila! Totally confident and appropriate for a thirty something mom. Wish I had done the same two decades ago,  the dress wouldn't have had to go through so much traveling and tailoring. But I am glad at least we got to make our own version of the "Sisterhood of the traveling dress" .....- whomp whomp !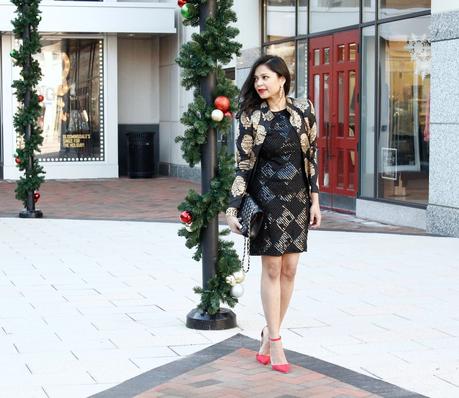 dress- from India ( similar ) jacket- custom made in India ( a cropped version ) heels- Charlotte Russe ( similar ) bag- Chanel ( another color )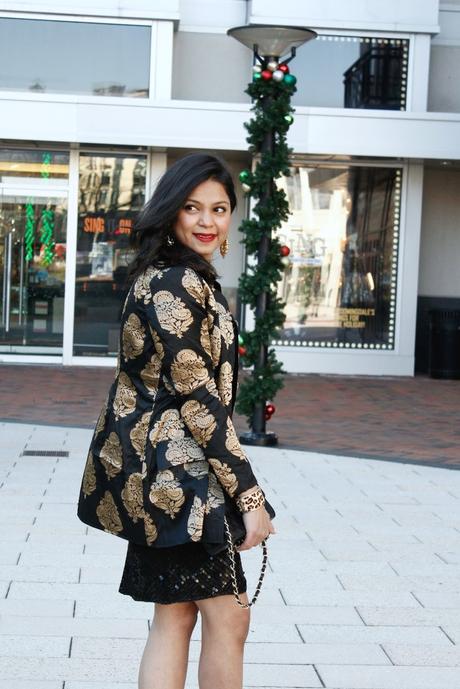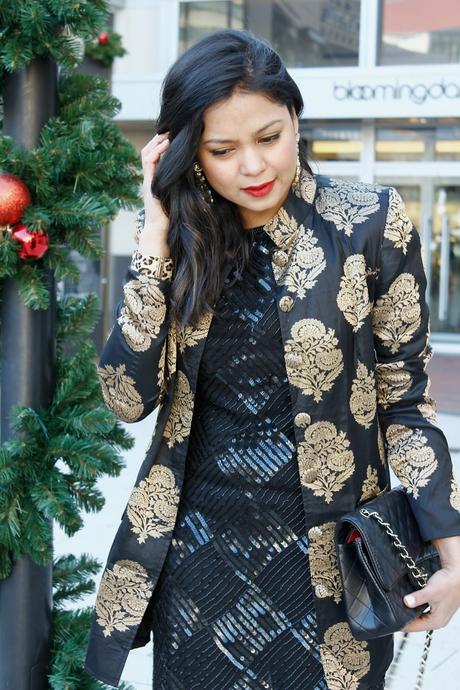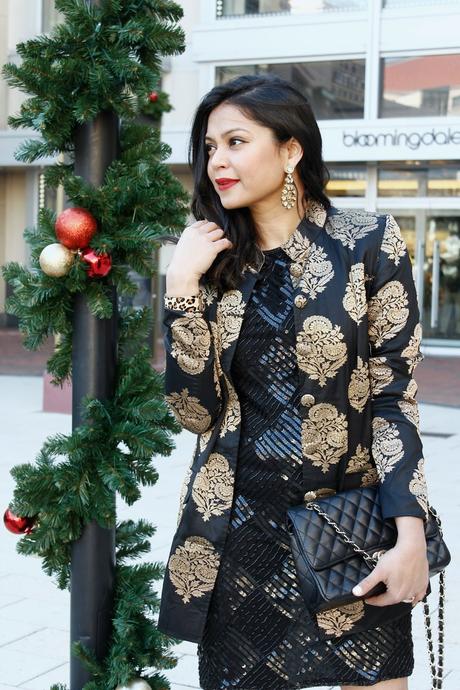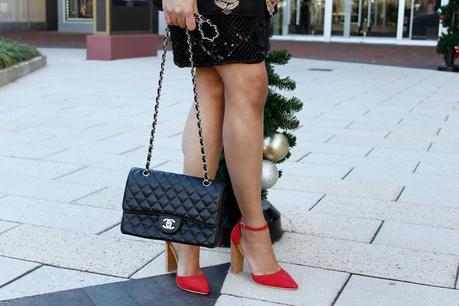 Thanks for stopping by.....