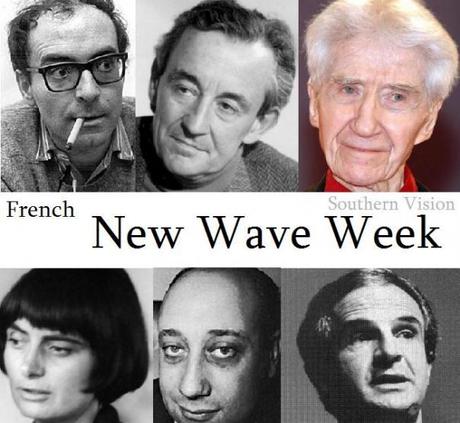 Hello everyone and welcome to Day 2 of the Southern Vision French New Wave week, where we examine six filmmakers whose movies were key to the development of French cinema (and thus cinema all over the world) during the 1950s and 60s. Yesterday we looked at the career and films of Jean-Luc Godard. Today, we have a look at another brilliant filmmaker, Louis Malle.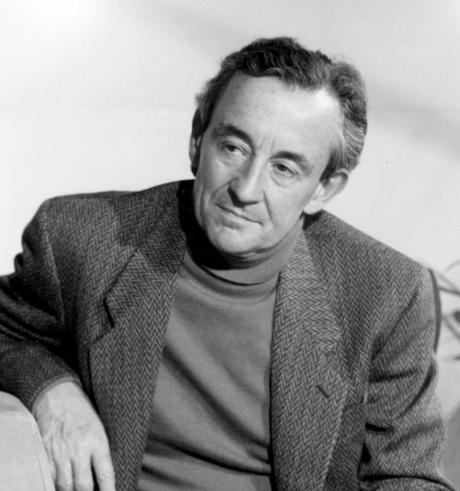 Of the six filmmakers I'm going to be looking at, Malle is ostensibly my favourite. His films are heartwarming (or heartbreaking) examinations of humanity, both the light and dark side of life. Many of his films have been called 'autobiographical.' Indeed, there is some truth to that. There is a small, personal bit of Malle in all of his films, and that is what makes them really unique and special.
Though his family rejected his interest in film, it was clear that his career choice was out of their control. After working as an underwater cinematographer, his breakthrough into films sent him flying into the spotlight. His first feature film was the excellent thriller Elevator to the Gallows, which employed Hitchcock-like storytelling techniques and combined them with a distinctly New Wave essence, which consisted of a jazzy soundtrack by Miles Davis and Malle's own personal taste for thrillers.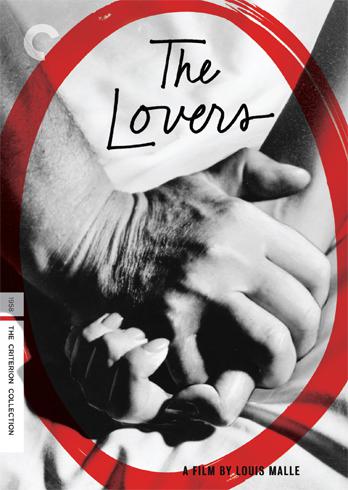 His follow-up film caused whispers and shouts, generating controversy in many circles. The Lovers, while not incredibly explicit, was still controversial for its sexuality, inspiring judge Potter Stewart to say the famous line: "I cannot define pornography, but I know it when I see it." His subsequent films, such as Zazie dans le Metro, A Very Private Affair, The Fire Within, and The Thief of Paris were all minor successes, but it wasn't until 1971 when Malle struck back with his newest masterpiece, arguably his best film Murmur of the Heart, which generated even more controversy than The Lovers for a scene of inexplicit, implied incest between a mother and son. Despite the controversy, Malle's latest film had caught attention, and Malle was once again a formidable figure, a force to be reckoned with. His follow-up to Murmur took aim at society again, this time tackling a tricky time in history, the Holocaust. Lacombe, Lucien told the story of an arrogant young man who signs up to be part of the Gestapo, falling in love with a young Jewish girl, but failing to impress her and only humiliating himself. The film can be said to be a precursor to his 1987 Oscar-winning war movie Au Revoir les Enfants. In the years between these two films Malle succeeded in racking up controversy yet again with films such as Pretty Baby, which examined the world from the perspective of a teenage prostitute, and My Dinner with Andre, which has divided opinion between Malle fans as either his best film or one of his worst.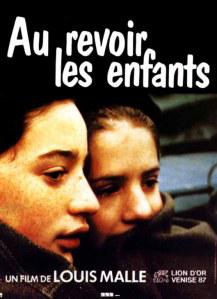 But with
Au Revoir
in 1987, Malle found a place in the heart of all his viewers, telling the true story of a horrific event which happened to him. The protagonist of the film is a young boy at a German school during the war who discovers one of his classmates is a Jew in hiding. The film looked at the innocence of children, their flaws, weaknesses and strengths, and remains one of his most talked-about and loved films. He only made three films after this before dying in 1995 shortly after his sixty-third birthday. He will be missed.
Malle, I feel, is one of the most human filmmakers. He captured people, both young and naive (Au Revoir les Enfants), thrust into mature situations (Pretty Baby; Murmur of the Heart) and the older ones, either moving quickly into the future confronting the path ahead of them (Atlantic City; The Lovers) or reflecting on their past, both the amazing, beautiful times they've had (My Dinner with Andre) or lamenting what might have been (The Fire Within).
While Malle didn't have a direct influence on the Nouvelle Vague, he nevertheless showed prominence during that time, taking elements from the filmmakers around him and injecting them with humanity based on his own experiences and feelings about life.
-
That's Tuesday. Stick around for tomorrow's post, where I'll be dissecting the great Alain Resnais, who not only made some amazing movies but is also the mastermind behind what I believe to be the greatest documentary ever made. It's all coming to Southern Vision tomorrow! In the meantime… what's your attitude toward Malle? Do you like his films, or loathe them? Have you seen any of his movies? Leave a comment below.