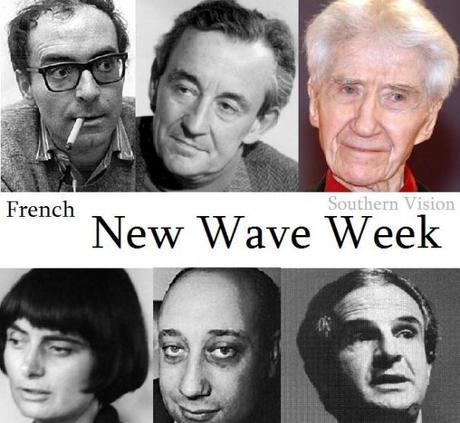 Hello everyone and welcome to Day Six of French New Wave Week. So far we've examined the career and films of Jean-Luc Godard, Louis Malle, Alain Resnais, Agnes Varda and Jean-Pierre Melville. We have just one filmmaker left (not counting our secret bonus director). Today we are examining one of the most defining figures of not just the French New Wave but all cinema. The great, incomparable Francois Truffaut.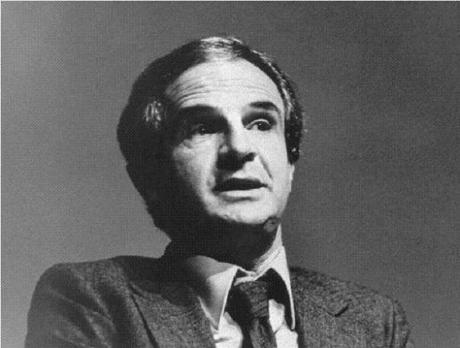 Truffaut was born in Paris in 1932, and fell in love with the cinema at a young age. From just seven he was watching moving pictures avidly, taking in everything he saw. He started a film club in 1947, just 15, and met his good friend Andre Bazin. Soon after he joined the army, but began to regret it. Then he became a critic for Cahiers du Cinema, writing sharp, brutally honest reviews and earning a reputation. He wrote a book about the growing trend of French cinema, which caused some controversy. His defensive attitude toward the 'auteur theory' made him a revered figure in the film critic industry.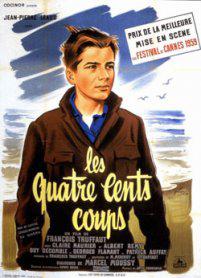 In 1959 he directed his first feature film,
The 400 Blows,
which was hugely successful, and has since gained a reputation as one of the defining films of the French New Wave. Not only is it this, it is also one of the most influential films of all time, influencing the way children were presented as protagonists in film, and creating one of the most sympathetic, enduring characters in all movies, Antoine Doinel (played by his good friend Jean-Pierre Leaud, then only 15). After the film's success, Truffaut followed it up with his most experimental film, the somewhat alienating
Shoot the Piano Player,
which many people at the time criticised, but has since become embraced and affirmed as one of Truffaut's best films.
Truffaut continued to win the audience over with his subsequent films, including the beautiful love triangle Jules and Jim, the sombre thriller The Bride Wore Black, the English language hit Fahrenheit 451, and the startling true story The Wild Child, as well as The 400 Blows "sequels" Stolen Kisses, Bed and Board and Love on the Run (not to mention the 1962 short Antoine and Colette).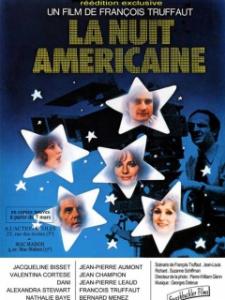 However, it wasn't until 1973 that Truffaut made his next flat-out masterpiece
Day for Night,
heavily inspired by Federico Fellini's
8 1/2
. The story of a struggling filmmaker dealing with various personal crises,
Day for Night
was somewhat autobiographical, a rumor accentuated by the fact that the filmmaker was played by none other than Truffaut himself. Many critics called this his best film, and while that is debatable, one can't deny how reflective it is of Truffaut's career, and that it is an undeniable masterpiece. His subsequent films such as
The Story of Adele H, The Man Who Loved Women, The Green Room
and
The Last Metro
were all very well done, but none reached the level of beauty and brilliance in Truffaut's early work.
He once said: "The thing which gives me the courage to keep going is that in the cinema industry one does not feel isolated. Solitude is one of the greatest problems for artists."
Francois Roland Truffaut died of a brain tumour in 1984, while working on his last few films.
-
There. That's the last of our six filmmakers. Well… not quite. Stay tuned tomorrow for our Special Bonus Director, who is another French filmmaker that has not been mentioned yet this week. Can you guess who he is?
Also coming this week is a full, comprehensive list of the 100 Essential Foreign Films, compiled and written by me. So stick around for some awesome stuff you don't want to miss.
In the meantime… what do you think of Truffaut? Do you like his films, or loathe them? Have you seen any? Which are your favourites? Leave a comment below.