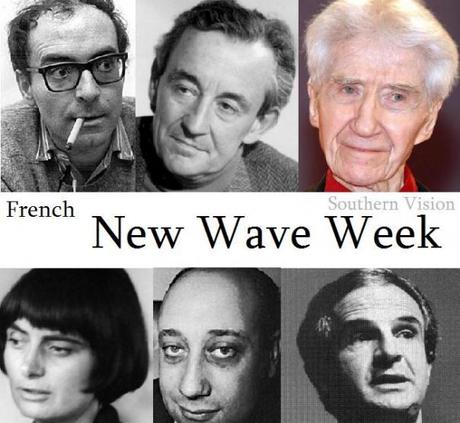 Hello everyone and welcome to French New Wave Week. Here at Southern Vision, as you know, I'm a huge fan of foreign film, so I decided to have a special week to celebrate it. From today till Saturday I'll be writing six posts about various directors who made films key to the French New Wave, both on the Left and Right Bank sides of the genre. On the seventh day, Sunday, there will be a giant post about the 100 best foreign films in general.
Today, we kick off with the first of our six filmmakers: Jean-Luc Godard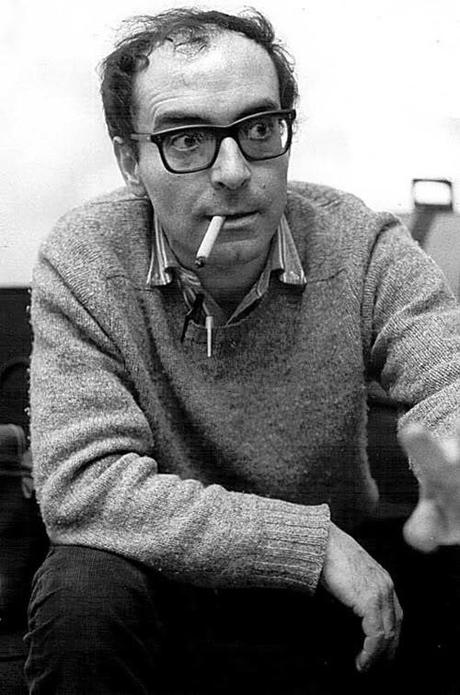 Jean-Luc Godard is one of the most well-known and respected filmmakers, particularly in French cinema. He got his start in the 50s, writing for the famous film critic magazine Cahiers du cinema. This led him to the production of his first feature film, a shining example of the potential of the French New Wave, the comic crime classic Breathless (aka A bout de Souffle). Its use of jump cuts and startling new editing techniques was shocking at the time and paved the way not only for his own future films but for the development of other French film artists, such as Francois Truffaut, whom Godard knew and who at the time had recently finished his own breakthrough movie The 400 Blows.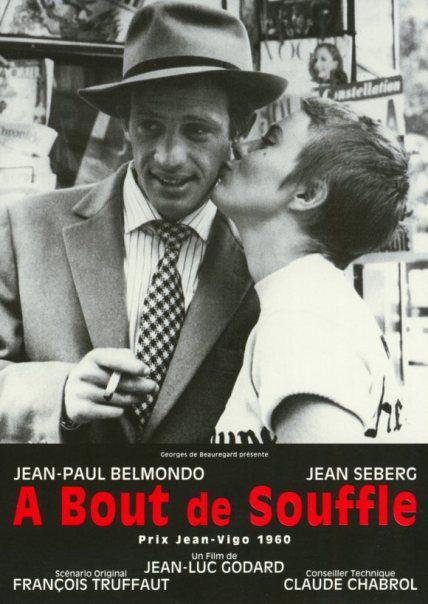 Godard's follow-up to Breathless was A Woman is a Woman. The film was nowhere near as well-received as its predecessor, but with his next movie Vivre sa Vie he was propelled into the spotlight again. Subsequent films including Contempt, Bande a Part, Une Femme Marrieand Alphaville increased his popularity with French cinemagoers, and enhanced the surreal, established feel of the French New Wave. His next few films, Masculin Feminin, 2 or 3 Things I Know About Her and Week End, among others, were where his career peaked, and proved him to be a force to be reckoned with.
Godard was a master with a camera. He could create breathtaking, stunning tracking shots such as the infamous traffic jam shot in Week End, a film which also caused controversy for its disturbing examination of a society completely devoid of morality or general sense. Week End,I believe, is what represents Godard's entire philosophy of cinema. Dozens of rules are broken, least of all the fourth wall. The film progresses through a storyline that makes no sense, and is not trying to. I wouldn't be surprised if someone told me it was one of Luis Bunuel's favourite films, as it contains a style he would employ for films like The Discreet Charm of the Bourgeoisie and The Phantom of Liberty. Both directors took aim at middle-class values and social contracts with scathing pictures that were abundant in the 60s and 70s, during a period when censorship was considerably light and directors were given more freedom, albeit temporarily.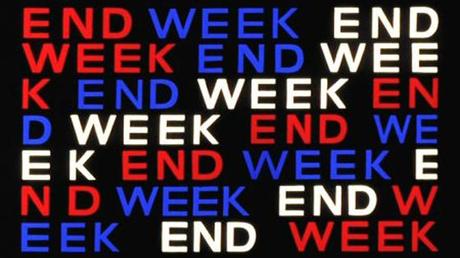 Godard's contribution to the French New Wave is immeasurable. His films contain such an undeniable style and visual aesthetic that they stay in your mind for days afterwards, even if you hated them. Whether it's the more disturbing ones like Week End, the light comedies likeBande a Part or the surreal examinations of human behaviour and emotion like Contempt, you can rarely go wrong with Godard's New Wave films.