Since new iPad Mini has recently reached the market, the world's famous manufacturers are doing their best to release new iPad Mini accessories in order to improve its protection and looks. One of the latest models come from Sena.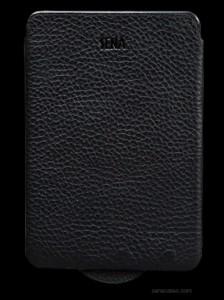 New leather case for iPad Mini
If you prefer elegant look and protection for your iPad Mini, try out new Sena Ultrathin leather case. Made of genuine high quality leather, this is the thinnest case that Sena offers. It is made by combining light zero bulk protective layer with soft velvet lining. Sena case is perfectly designed to fit your iPad Mini and it gives you a superior protection. The case for iPad Mini is also improved with energy-saving sleep function activator. Perfect for those of sophisticated style.
Sena iPad Mini Ultrathin leather case comes in a variety of colors, now available for 34,70 EUR.