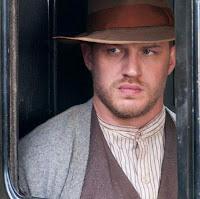 An official trailer for the upcoming 'Lawless', courtesy of Yahoo movies, has been released - and it looks rather fantastic, wouldn't you agree?  Take a look below.
I
f anything is going to make you watch this film, its surely gonna be the cast. Tom Hardy, Gary Oldman, Shia LaBeouf, Jessica Chastain, Guy Pearce....the list goes on.  Oh, and its based on a true story. Surely that makes it all the more thrilling right?  
Lawless is set for a US release date of August 2012.