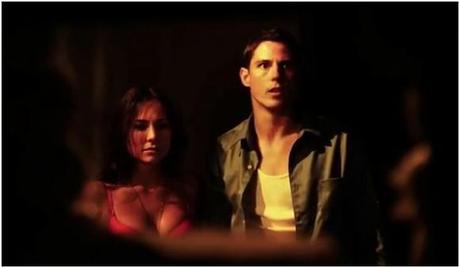 After Dark Action has unveiled a new trailer for Stash House. The action film is directed by Eduardo Rodriguez and scripted by Jonathan W. Stokes.
The film, which aims to hit theatres (limited) on May 11th, 2012 stars Dolph Lundgren, Sean Faris, Briana Evigan and Jon Huertas.
Have a look at the trailer for the action film Stash House.
Summary:
For her birthday, Dave Nash buys his wife, Emma, a beautiful foreclosed home. Gated, serene, and surrounded by friendly neighbors, it seems too good to be true… and it is. Dave and Emma soon discover the walls are lined with bricks of heroin. Before they can leave, cartel thugs trap them inside. Imprisoned in their own home, Dave and Emma withstand relentless attacks from thugs seeking to plunder the "stash house" of its riches. As the deaths of innocent bystanders mount, and they come ever closer to losing one another, Dave decides to take matters into his own hands…