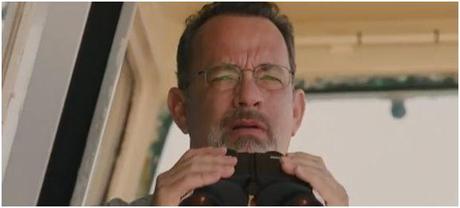 Columbia Pictures has released a new trailer for the action-thriller film Captain Phillips. The project is directed by Academy Award Nominee Paul Greengrass (Bloody Sunday, Green Zone, The Bourne Supremacy and The Bourne Ultimatum) and written by Billy Ray. It is produced by Dana Brunetti, Scott Rudin and Michael De Luca. Music is given by Henry Jackman.
The movie tells the true story of Captain Richard Phillips (Portrayed by Tom Hanks) and the 2009 hijacking by the Somali pirates of the US flagged MV Maersk Alabama, the first American cargo ship to be hijacked in two hundred years.
The star casts include Tom Hanks, Catherine Keener, Max Martini, Michael Chernus, Yul Vazquez, Chris Mulkey, John Magaro, Corey Johnson, David Warshofsky and Angus MacInnes.
Captain Phillips is all set to hit theatres on 11th of October.
Hit the video to watch the trailer: