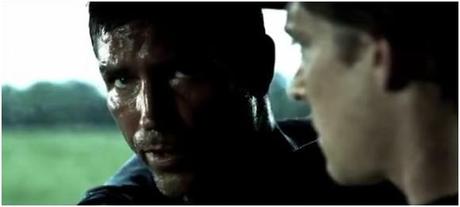 After Dark Films have released a new trailer for Transit. The film is directed by Antonio Negret and scripted by Michalle Gilvary.
Transit, a high-octane, action thriller film is produced by Joel Silver (Die Hard, Lethal Weapon, The Matrix) and stars Jim Caviezel (Passion of the Christ, The Thin Red Line), Elisabeth Rohm (Abduction, Heroes), James Frain (Tron: Legacy, True Blood), Diora Baird (Texas Chainsaw Massacre: The Beginning, 30 Days of Night), Harold Perrineau (Lost, The Matrix Reloaded).
Check out the trailer for Transit which sets to open in limited theatres on May 11th, 2012.
Summary:
Just out of prison, Nate needs to regain his family's trust and takes them on a road trip. His plans take a turn for the worst when a group of criminals covertly stash four million dollars from a deadly bank heist in his car; with the aim of collecting it once through a police roadblock up ahead. Nate's family complete their unknown task and speed off down the highway; but the criminals need their money, and will stop at nothing to reclaim it.