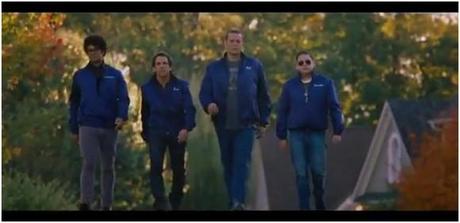 20th Century Fox has released the new trailer for the sci-fi comedy The Watch. The film is directed by Akiva Schaffer (Hot Rod) and the script for the film is written by Seth Rogen, Jared Stern and Evan Goldberg.
The film stars Ben Stiller, Vince Vaughn, Jonah Hill, Rosemarie DeWitt, Richard Ayoade, Billy Crudup and Will Forte.
Watch the new trailer for The Watch which aims to hit theatres on July 27th, 2012.

Summary:
The Watch is about a group of friends who form a suburban neighborhood watch group and use it as a front to get away from their families. However, when they accidentally uncover an alien plot that threatens the world, they are forced into action.