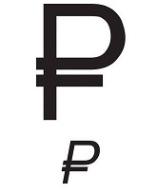 After a year of contests and publicity, the Central Bank of Russia has unveiled the new symbol for the Ruble. The market place had given way to several common symbols previously, from the simple Russian "r" which is expressed like this Рр in the Cyrillic alphabet to an abbreviation of the term ruble (рубль), like this Руб.
Today the Central Bank introduced the symbol to the left, one that has resembles the Russian (r) P, but also has an element of the Russian (f) ф as well and if that was the logic then it would make sense as the abbreviation for Russian Federation is those two letters: РФ.
A contest was held during the past year to encourage ideas for a symbol for the ruble, one of the few world currencies which had no official symbol. Participants took part in voting over a 30 day period from 5 November to 5 December.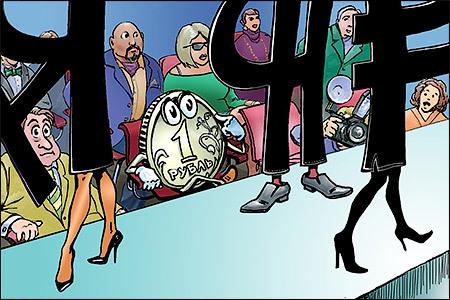 sravni.ru/novost/2013/11/25/rossijane-vybirajut-novyj-simvol-rublja/
Bank officials say that the new Ruble symbol will begin appearing next year as new coins and banknotes are printed.
Will the new symbol be confusing? To native Russians likely not as the ruble has existed without an official symbol for so long. While some critics say it will confuse visitors since the Cyrillic letter P (r) looks like the letter p to tourists from most Western countries, supporters say that the new symbol will give the currency a common and recognizable symbol worldwide.
Russian officials say that eventually the Ruble symbol will be added to new Russian keyboards and mobile phone devices. The symbol and it's approved variants were designed by the Art Lebedev agency, the artist group that designs maps and symbols for the Moscow Metro system.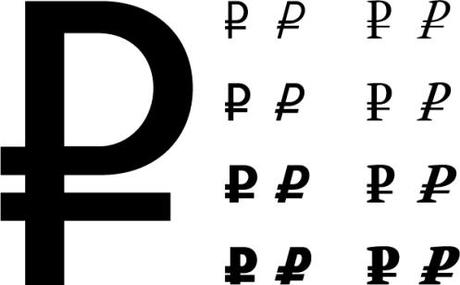 Art Lebedev Studio.