The lovely couple behind Vickerstaff Photography have inspired me, made me chuckle, kept me sane with their emails and even ordered a little piece of my calligraphy. Having the support of such lovely people means so much.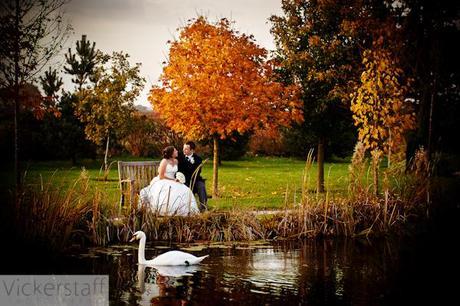 They're also the creative team behind two of my favorite weddings blogged in the last few months. First there was Rachel and Steven's winter wedding at The Ashes in Staffordshire and then I featured Ivanka and Ashley's Manchester wedding. In each case it was the photography that blew me away!
Rachel and Steven: Staffordshire wedding photography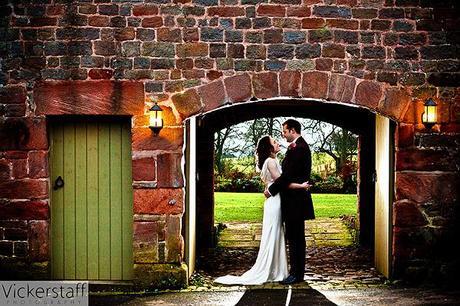 Ivanka and Ashley: Manchester wedding photography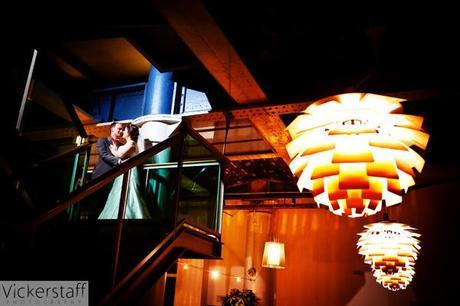 I'm delighted to have Jamie and Tory aka
Vick­er­staff Pho­tog­ra­phy
as spon­sors of Eng­lish Wed­ding blog, and to wel­come them to the Eng­lish Wed­ding Showcase.
The Eng­lish Wed­ding Show­case
&

Vick­er­staff Photography

If you're not sub­scribed to the Eng­lish Wed­ding Show­case yet, you should be! It's full of inspi­ra­tion with lots of real wed­ding blogs, wed­ding news and fea­tures from my friends and sponsors.

There's also a page full of infor­ma­tion and 'best bits' from Vick­er­staff Pho­tog­ra­phy on the Eng­lish Wed­ding Show­case, along with pages for each of the spon­sors on Eng­lish Wed­ding blog. So it's a fan­tas­tic resource for find­ing a wed­ding pho­tog­ra­pher — or a wed­ding invi­ta­tion designer or plan­ner — who I sup­port, admire and rec­om­mend myself!

Jamie and Tory — wel­come to Eng­lish Wed­ding. Not only do I love your pho­tog­ra­phy, I love your leaf, your smiles and your red lip­stick! (Isn't that a fab pic?!)

Claire x

www.vickerstaffphotography.co.uk

www.english-wedding-showcase.com/vickerstaff-photography-wedding-showcase