NEW YEAR
NEW! - RIMMEL LONDON MAKEUP!
https://au.rimmellondon.com/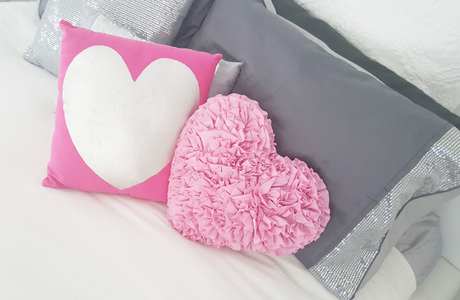 Far out, February already? Can you believe it! My daughter started prep this year hence my blog
being a little quiet during January. It has been a busy, emotional and exciting time for us all!
Hang on a tic, February, the month of luuuurve! I just love all the fun lovey dovey products which
jump out at you vying for your attention this time of the year. Even if you're single I personally
would make this time all about myself. Self love and appreciation for all that you are. There are lots
of ways to celebrate love, not just in the boyfriend/girlfriend kinda way.
So stay tuned this month for some fun Valentine's Day themed articles and piccies! Time to get
flat lay love creative, goody goody!
In the meantime if you want some Valentine's Day hair inspiration you can watch a few videos I
made last year
HERE
and
HERE
 and HERE!
- - -

---

Now let's get onto some fun new Rimmel London products! I cannot wait to see what else this brand
comes up with this year. Last year was amazing in terms of product releases. There were so many
and many the suit all ages and makeup preferences. I really love Rimmel because they are not only
highly desirably priced, their quality of products are also up there. Such great value!

Fresher Skin Foundation - #102 Light Nude
Rimmel London foundations in general are great for everyday wear if you are wanting a light tomedium coverage which doesn't look of feel as if it's caked on. This new release is the same. Light tomedium in coverage, a dewy finish (I assume from th SPF 15) and a fantastic shade selection tochoose from. (x6 in this case).
This foundation comes in a glass tub with screw top lid which you can apply with a foundationbrush, clean fingers or sponge. The formula can look a little oily in there, so I like to give mine abit of a mix with my brush before using it.
It does last pretty much all day with just a powder touch up required on these super stinking hot dayswe've been having lately. I like how light if feels on my skin and how natural it looks. Kinda like thatnaked skin look.
SHOP THIS! - $18.95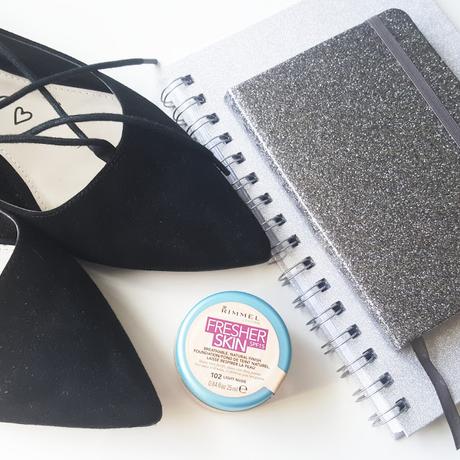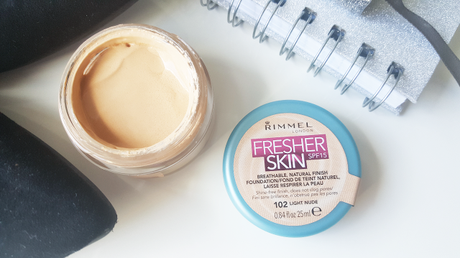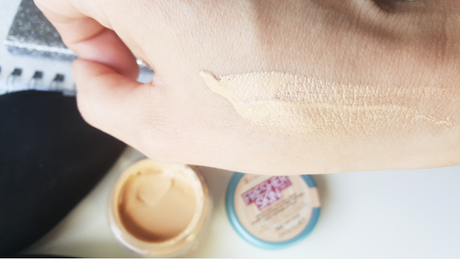 Magnif'Eyes Eye Contouring Palette - Grunge Glamour
I am beginning to hoard quite a little collection of these kinds of eyeshadow palettes without quiterealising it until now. Thinking about it, it really isn't that hard to figure out the reasons why. Just lookat these gorgeous velvety shades! Ahh I cannot get enough of how smooth and easy to wear they are.
If you have seen, used or own the Urban Decay Naked Smoked eyeshadow palette then you canpretty much see why I call this my smaller dupe version of that. These shades take you safely fromday all the way to midnight with those vampy daring shimmering dark colours toward the right endof the palette.
The first four shades are much more subtle and make great brow highlights and neutral bases or fora natural barely there day time makeup look.
These swatches below are shown when applied with a wet brush which really bring out theirpigmentation and drama. I would recommend applying with a good shadow primer or white creambase to bring out the most of these if applying dry.
SHOP THIS! - $19.95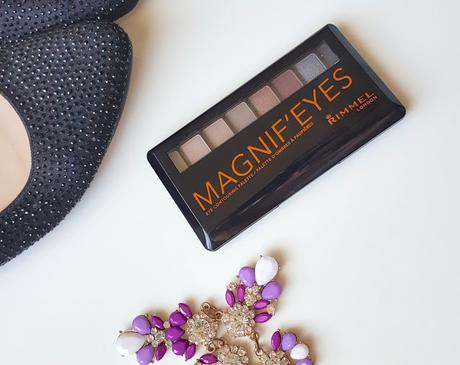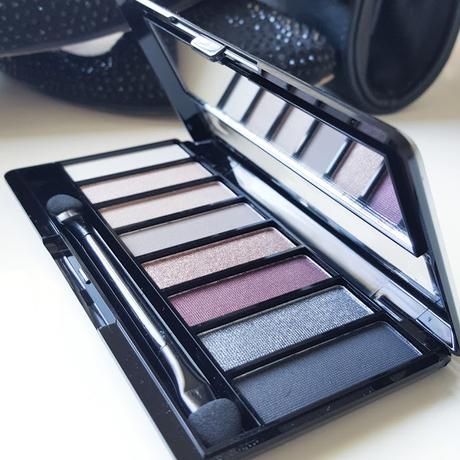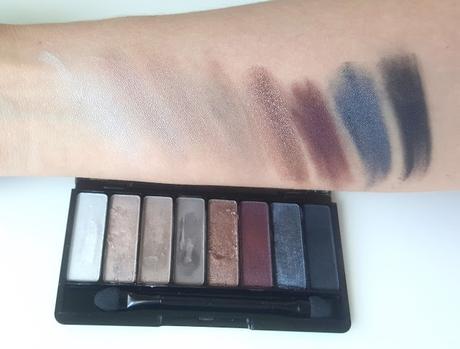 What kind of makeup you do find yourself a collector of?
Have you tried these products?

Missed my last posts?
2017 Trend Predictions & What To Buy?! | Beenigma Bee Venom!
 | 
Current Favs & Wish List!
Related Posts!
Perfume Collection! | Room Tour! | Forever New Fashion Haul! | My NEW Makeup Collection!
Let's follow each other! 
Facebook | Twitter | Youtube | Instagram | Pinterest | Bloglovin' | Google+
*These products were gifted to me for consideration/review
*Some affiliate links used. My o
pinions are all 100% honest & all my own