Once again we're knocking on the door of one of my favorite craft whiskey distillers, this time to taste one of their single barrels: New Riff Single Barrel Bourbon. All the same specs as their tasty New Riff Bourbon, just a single barrel and bottled at cask strength.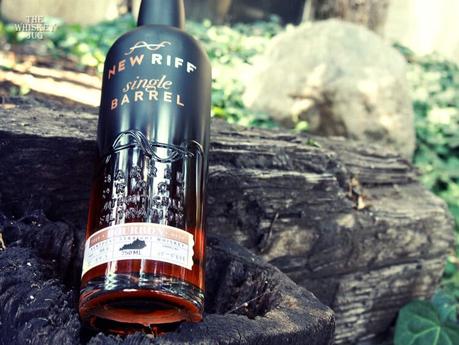 These folks never chill-filter, so that's not a factor between releases, it's really just
Bonded
, which is a blend of multiple casks or single cask bottled at cask strength for both their rye and bourbon. They have some other projects and limited editions, but at its core this is what you'll see from New Riff on the shelves.
New Riff Single Barrel Bourbon – Details and Tasting Notes
Whiskey Details
Region
: Kentucky
Distiller
: New Riff Distillery
Mash Bill
: 65% Corn, 30% Rye, 5% Malted Barley
Cask
: New Charred Oak
Age
: 4 Years
ABV
: 55.8%
Cask Strength | Non-Chill Filtered | Natural Color
Barrel
: 15-5848
Price
: $50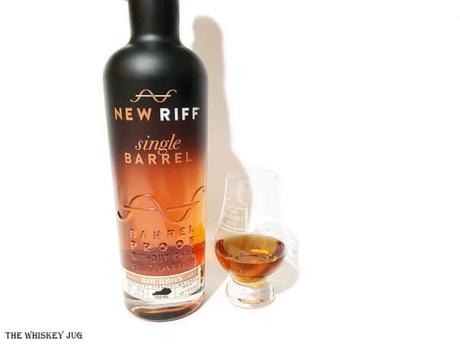 "A New Riff Private Barrel selection, whether for trade or private clients, offers an unparalleled experience, replete with tasting notes and an immersive process in our warehouse. Each New Riff single barrel has been tasted and approved by our production panel." – New Riff Distilery
Tasting Notes
EYE
Dark amber
NOSE
Toffee, cornbread, toasted sourdough bread, spice, dark fruit, hay, oak and touches of clay and vanilla.
PALATE
Oak, caramel, spearmint, vanilla, sourdough, citrus peels, roasted grain and nutmeg-heavy spice.
FINISH
Long -> Oak, spice, caramel, fun dip and soap.
BALANCE, BODY & FEEL
Good sense of balance, full body and an oily-meets-effervescent feel.
New Riff Single Barrel Bourbon – Overall
Aroma is warm and oaky, approaching an almost musty funk along with the sweetness… like an olde tyme candy shop that needs airing out; Palate gets more oak and spice, but walks along the same path more-or-less; Finish picks up an interesting soapiness that strangely doesn't detract at all, but is light enough to work well.
Just like with the regular bourbon, this is a fun and tasty whiskey I recommend to just about anyone looking for something new.
---
New Riff Single Barrel Bourbon – Final Thoughts and Score
Sweetly rustic with an odd effervescence to it, this NRSiBB is good, but feels a bit like it's holding back. Like it could offer more, but just isn't. We know the regular New Riff Bourbon Bonded is fantastic, but this particular SiB comes in just a tad on the weak side.
And this is the inherent, potential, pitfall of a single barrel product. Sometimes it can be better than the regular release, sometimes worse and sometimes right on par. This New Riff Single Barrel Bourbon is just a tad "less-than" when compared to the regular bonded bourbon release. That said, it's still head and shoulders above many others in the craft game today.
Net-net, this is interesting and I'll definitely be picking up another at some point with the hopes of getting a bottle of New Riff Single Barrel Bourbon that outpaces the regular release.
SCORE
: 3/5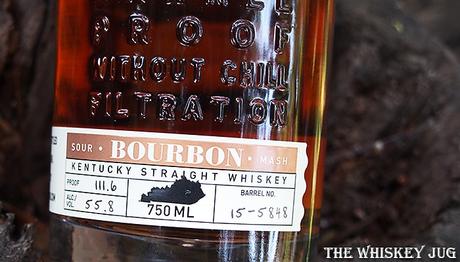 New Riff Single Barrel Bourbon Review
$50
Overall
3
Nose

(3)

Palate

(3)

Finish

(3)

BBF

(3)
Sending
User Review
0

(

0

votes)
Comments Rating
0

(

0

reviews)

Summary
I like the regular BiB bourbon more than this particular single barrel, but it's still tasty. It'd recommend one of these SiB's to just about anyone.
'''''''''