I love Queensberry albums. They just reek of quality and occasion, which is why I chose to partner with them for my clients albums.
For this latest album, which is based on this wedding at Arley Hall,  a huge 18″x12″ format was chosen along with a beautiful picture cover and blueberry leather. The style of album is called "Duo", where the pages are a mixture of photographs which meet the edges of the page and overlay matted prints, similar to a traditional framed photograph. See it below in the video.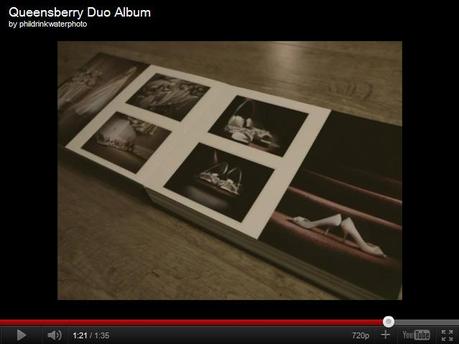 I also offer full digital / storybook albums. If you would like to see more of my albums and designs, take a look at my Queensberry Albums page.