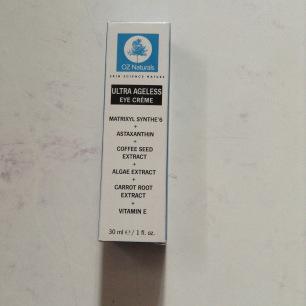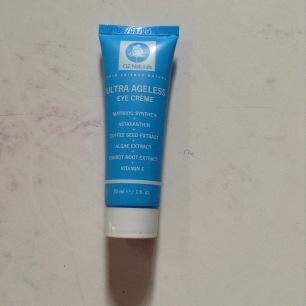 OVERVIEW:
Disclaimer: I was sent this product for review from OZ Naturals. These are my honest thoughts & opinions. I did not receive any compensation, just the product to try.
Attention Beauty Lovers! I have a new product to review for you! I have totally been loving the OZ Naturals line and when I saw they released a new eye creme I just had to try it. I am a huge skincare lover and I love any skincare products that are formulated for the eye area. The eyes are one of the first places that show signs of aging. Therefore, it is important to take care of this area. I love that this eye creme is suppose to prevent aging and hydrate the under eye area. My under eyes need hydration, especially in the winter. Onto the review!
REVIEW OF ULTRA AGELESS EYE CREME:
OZ Naturals says this about the product (from OZ Naturals):
OZ NATURALS ULTRA AGELESS eye crème is packed with ingredients that are proven effective for many eye and facial area concerns.
THE INCLUSION OF A POTENT PEPTIDE, Matrixyl®synthe'6®, evens skin and smoothes wrinkles from the inside out, predominantly on the forehead and crow's feet around the eyes.
OZ Naturals ULTRA AGELESS EYE CRÈME also contains botanical Astaxanthin, a powerful antioxidant with anti-inflammatory effects that defends skin cells from free radicals. Sometimes known as "Super Vitamin E," it has an antioxidant action up to 500 times that of Vitamin E.
ALGAE EXTRACT NOURISHES, protects and hydrates skin with vitamins and minerals, and provides wrinkle preventing properties. Carrot Root Extract also contains many effective anti-aging properties, acts as an anti-inflammatory, and has also been known to help reduce wrinkles, scarring and stretch marks.
THE DELICATE EYE AREA is further supported by caffeine and Paullinia Cupana Extract, which helps reduce puffiness and create a smoothing effect around the entire eye area.
My Thoughts: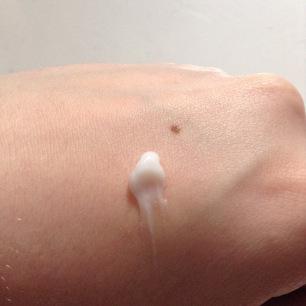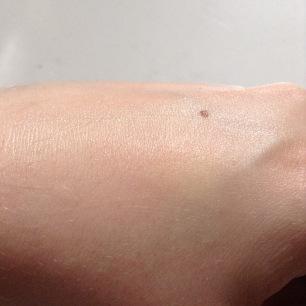 This eye cream will last a very long time because the tube is fairly large. I really like that you get a lot of product for your money. However, I was not a huge fan of the product itself.
The eye cream is pretty thick, but it sinks into the skin very quickly. I definitely feel that this product is very moisturizing. It feels really nice under the eyes. However, it really stung my under eye area. My eyes didn't sting, but my skin did. I have sensitive skin, but I can use most eye creams. It also made my eyes itch really bad.
I really wanted to love this eye cream, but I don't like itchy eyes. I have loved all the other OZ Naturals products I have tried, but this one was a miss for me. If you don't have sensitive skin, you will love this eye cream. I just can't use it.
Pros:
Cons:
Rating:

Repurchase: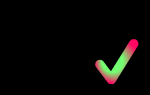 Due to irritation
FINAL THOUGHTS:
I was not a huge fan of this eye cream because it hurt my eyes. However, it is very hydrating. If you do not have sensitive skin, you would love it. I really love OZ Naturals products, but this one was a miss for me. If you are looking for a great eye product for sensitive skin, check out this OZ Naturals eye gel. It is amazing and doesn't hurt my eyes at all.
ADDITIONAL INFORMATION:
INGREDIENTS:
Water (Aqua), Glyceryl Stearate SE, Cetearyl Olivate, Glycerin, Sorbitan Olivate, Stearyl Alcohol, Hydrogenated Vegetable Oil, Ethylhexyl Palmitate, Palmitoyl Tripeptide-38, Caffeine, Haematococcus Pluvialis Extract, Coffea Arabica (Coffee) Seed Extract, Paullinia Cupana Seed Extract, Aloe Barbadensis Leaf Juice, Saccharina Longicruris Extract, Tocopherol, Lecithin, Urea, Maltodextrin, Xanthan Gum, Hydroxyethylcellulose, Hydroxypropyl Cyclodextrin, Sucrose Stearate, Polyglyceryl- 10-Laurate, Phenoxyethanol, Caprylyl Glycol, Sorbic Acid.
DIRECTIONS:
After using OZ Naturals Eye Gel, pat a small amount around entire eye area, paying special attention to problems areas such as crow's fee and wrinkles between the eyes. For best results, use morning and evening.
COST: $22.99 (Currently on Sale for ONLY $19.49)
PURCHASE: To Purchase and for additional information Click here!
I do not receive any compensation if you purchase or not. I honestly love this product.
Disclaimer: I was sent this product for review from OZ Naturals. These are my honest thoughts & opinions. I did not receive any compensation, just the product to try.