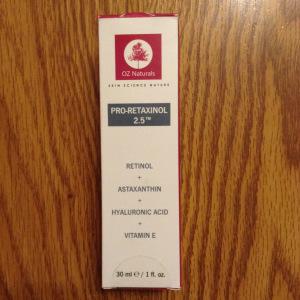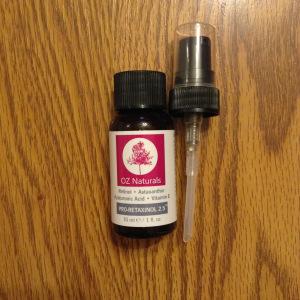 OVERVIEW:
Disclaimer: I was sent this product for review from OZ Naturals. These are my honest thoughts & opinions. I did not receive any compensation, just the product to try.
Attention Beauty Lovers! I have a new product to review for you! It is so important to take care of your skin starting at an early age. The earlier the you begin anti-aging, the more thankful you will be later. I am a huge skin care advocate and love trying new skincare products. One of the products missing from my skincare routine is a Retinol Serum/Cream. I have read many articles on Retinol and its anti-aging benefits. When I saw this Retinol serum from OZ Naturals, I was all over it.
A little about OZ Naturals (From OZ Naturals):
OZ Naturals is a top seller on amazon.com and its easy to understand why.
Co-Founder and Certified Esthetician, Angela Irish launched OZ Naturals as a company that embodies everything she's passionate about - healthy skin, anti-aging, natural ingredients, and utilizing the latest technology to formulate the highest quality skin care products on the market.
Utilizing her personal experience of skin issues, that she understands that when your skin is unhealthy it can negatively affect your self-esteem. After try tons of products over the years she was always left with the same skin issues as before. Sometimes even worse than before. Angela knows how disheartening this can be, especially when so many skin care products make huge claims, and simply do not deliver. It's especially frustrating when the cost of those products are hardly affordable, and you realize once again that you've wasted your money.
While it's true that beautiful skin is also hereditary, healthy skin comes from taking care of the inside and outside of our bodies. However, finding the right products for your skin can be the toughest part of the equation. This is why OZ Naturals was founded, to create healthy, premium skin care products to help those who weren't naturally born with perfect skin, to obtain more perfect skin. The kind of skin that everyone deserves to have.
I love that OZ Naturals is an affordable skincare brand that also delivers results. I have been loving all the products I have used from them and this serum is no exception. Now that you know a little about the company, let's get to the review!
REVIEW OF 2.5% RETINOL SERUM: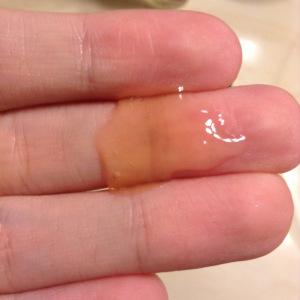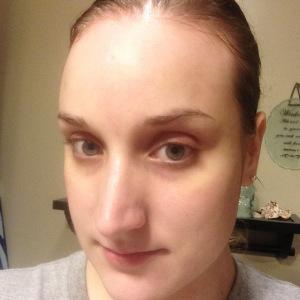 OZ Naturals says this about the product (from OZ Naturals):
Our CLINICAL STRENGTH 2.5% Retinol Serum is the highest concentration of retinol available without a prescription. It includes Astaxanthin and Vitamin E, which provide unmatched antioxidant properties and activate collagen and elastin production.
CRUELTY FREE and 72% ORGANIC our 2.5% Retinol Serum does not contain alcohol, parabens or sulfates and is safe for all skin types.
MADE IN THE USA, OZ Naturals formulates the most effective anti-aging products on the market.
OZ Naturals 2.5% Retinol Serum with ASTAXANTHIN is proven to minimize hyperpigmentation, fine lines, wrinkles and greatly improve texture and tone.
Our 2.5% Retinol Serum is an anti-aging powerhouse proven to rejuvenate your skin via a synergistic and unique blend of active ingredients that will leave your skin healthier and with a more radiant and youthful appearance.
I am so excited that this Retinol Serum contains the highest amount of retinol on the market (excluding prescriptions). I love knowing this serum is really worth the money because it is concentrated. I also love that it is 72% organic and that is so important. I don't want to be putting over-processed products on my face. This product is also made in the USA which is always nice to see. The product claims to minimize hyperpigmentation, fine lines and wrinkles, and improve texture. These sound like amazing claims to me.
I really enjoyed testing this 2.5% Retinol Serum from OZ Naturals. I really wanted to add an anti-aging retinol product to my skincare routine. I am such an advocate on early prevention. I loved that the product came in two pieces that you put together. The product feels more fresh and hygienic that way. The bottle is a pump bottle which is always nice.
The product sinks into your skin instantly. OZ Naturals recommends waiting at least a minute before applying other products on top. This allows the serum to really penetrate the skin. I love how refreshed my face feels after using this product. I don't have many fine lines or hyperpigmentation. However, I definitely want to prevent these from appearing. I really feel this product will help prevent my skin from aging.
My skin really has looked healthier and more radiant. I am so impressed because I have only been using this product for 4 days. At work, people have been commenting on how radiant my skin looks. One of my co-workers even asked me what was my secret. The only thing I have really changed in my skincare routine is adding this Retinol Serum. Therefore, I am going to credit this product with making my skin look radiant.
This product also does not irritate my skin which is so awesome. I can have sensitive skin when it comes to trying new products. However, my skin did not become red or irritated with this product. I was shocked because this is a concentrated product.
The only slight negative with this product (if you can really call it a negative) is that you have to wear sunscreen with this product. Retinol can cause hyperpigmentation (from the sun) if the skin is left unprotected. However, this is not really a negative to me because wearing sunscreen is so important. The sun can cause so much damage to the skin (whether using a retinol product or not). Therefore, I believe it is always important to wear sunscreen.
Pros:
Sinks into the skin quickly
Does not irritate the skin
Anti-aging properties
High concentration of retinol
Inexpensive
Gives skin a radiance and youthful glow
Cons:
Have to wear sunscreen with this product (however, this is not a con to me)
Rating:

Repurchase: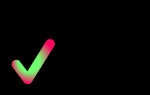 FINAL THOUGHTS:
I really loved this Retinol Serum and will definitely be purchasing again when I run out. OZ Naturals has a new fan in me with this serum. I just can't say enough good things about this serum. I highly recommend trying the serum if you want to prevent your skin from aging. It will give you a radiance to your skin as well as anti-aging properties.
ADDITIONAL INFORMATION:
Ingredients:
Retinol:
This Vitamin A derivative treats fine lines, wrinkles, sun spots, dullness, crepiness, and sagging skin you name it, it does it. Retinol speeds up cell turnover, rids the skin of dead cells that cause dullness, and boosts collagen and elastin by stimulating cellular repair at the deepest level of the skin. Retinol also increases blood-vessel formation for better skin circulation, so skin appears much healthier.
Astaxanthin:
A powerful antioxidant with potent anti-inflammatory effects. Its unique molecular structure allows it to reside in the cell membrane, and to protect the inside and outside of cells from free radical attack. Research shows that astaxanthin taken as an oral supplement can help protect the skin from UV damage, minimize wrinkles, and reduce hyper pigmentation.
Vitamin E:
Vitamin E: Vitamin E promotes the circulation of blood to the skin, strengthens capillary walls, nourishes the cells & helps to heal the skin naturally. Vitamin E is absorbed by the epidermis layer of the skin, and is used to treat scars, acne, and wrinkles because it speeds up cell regeneration. Vitamin E is an antioxidant, and is a very powerful anti-aging ingredient.
Full List of Ingredients:
Water (Aqua), Xanthan Gum, Retinol, Haematococcus Pluvialis Extract, Sodium Hyaluronate, Hamamelis Virginiana (Witch Hazel) Water, Glycerin, Tocopherol, Rosa Canina Fruit Extract, Camellia Sinensis Leaf Extract, Chamomilla Recutita (Matricaria) Leaf Extract, Lecithin, Sucrose Stearate, Polyglyceryl-10 Laurate, Citric Acid, Polysorbate 20, Disodium EDTA, Sodium Benzoate, Potassium Sorbate
Directions:
Cleanse, exfoliate and pat skin dry. Apply toner before serum application. Apply a small amount to entire face, neck, and décolleté and allow to dry. Follow with any OZ Naturals moisturizer. Can be applied daily and under makeup as well. Note: Must apply sunscreen daily while using this product as hyperpigmentation could result if skin is left unprotected.
COST: $35.95 (Currently on Sale for ONLY $24.99)
PURCHASE: To Purchase and for additional information Click here!
I do not receive any compensation if you purchase or not. I honestly love this product.
Disclaimer: I was sent this product for review from OZ Naturals. These are my honest thoughts & opinions. I did not receive any compensation, just the product to try.