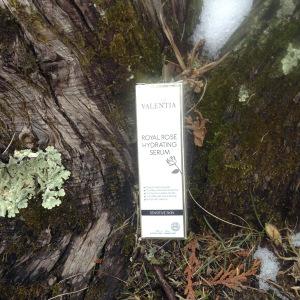 OVERVIEW:
Disclaimer: I was sent this product for review from Valentia. These are my honest thoughts & opinions. I did not receive any compensation, just the product to try. 
Attention Beauty Lovers! I have a new skincare product from Valentia to review for you! I am a huge skincare junkie and love trying new products. I also am now a huge fan of Valentia products (see post here) and couldn't wait to try the Royal Rose Hydrating Serum. I love serums and my skin definitely needs some hydration. I am a firm believer that to prevent aging you must start with skincare. Makeup can only cover so much. Taking good care of your skin has to start at an early age. Onto the review!
REVIEW OF ROYAL ROSE HYDRATING SERUM: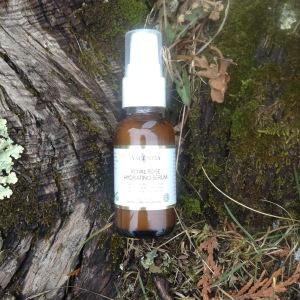 Valentia says this about the product (from Valentia):
This lightweight and hydrating serum was specially crafted with rose petals from the fragrant Damask Rose. This essential oil has long been regarded as more precious than gold for its natural antioxidant, anti-inflammatory, and moisturizing properties. In combination with other skin friendly oils, Bearberry, Lavender and Primrose, chosen to soothe and brighten the skin. Our Royal Rose Hydration Serum will nourish, calm and cool the skin for a more refreshed and youthful look and feel.
Health Benefits
– Deeply moisturizes skin
– Provides antioxidant protection
– Soothes & nourishes dry skin
– Smooths skin tone & texture
– Boosts skin radiance
Specially selected ingredients work together to achieve optimum results:
Rosa Damascena: One of the most nourishing and skin-friendly natural oils, providing balance, moisture, and a variety of vitamins and minerals to the skin. 
Niacinamide (Vitamin B): This potent vitamin has been clinically proven to fade away hyperpigmentation, sun spots, and acne. 
Rosehip Seed Oil: Naturally rich in Vitamins C and A, these essential fatty acids work quickly to lock in skins moisture. 
Evening Primrose Oil: Provides light, non-oily moisture to the skin, never clogging or irritating the skin. 
Bearberry: Reduces melanin production, thereby lightening the skin, revealing a brighter complexion. 
How To Use:
Apply 1-2 pumps evenly to face and neck each evening after cleansing skin thoroughly. After absorption, follow with moisturizer and eye product of choice.
My Thoughts: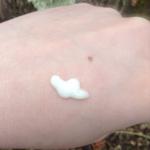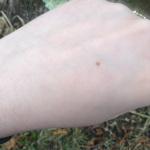 Yes! Yes! Yes! I love this serum so much. Valentia has done it again…created and awesome product. I love that it comes in a pump bottle for easy application. I hate having to squeeze out serums from tiny tubes. This product is a nice glass bottle with an awesome pump.
The serum itself is amazing. It blends into the skin like a dream and sinks in so fast. It doesn't leave my skin feeling greasy at all. It simply leaves my skin feeling so hydrated. My face looked so moisturized and radiant after using. The serum is to be applied at night so that it can really sink into the skin. The next morning I woke up and my face felt so soft. It didn't irritate my skin at all. I have very dry skin and this serum actually helped! Also, a small amount of serum goes a very long way. You only need one to two pumps to cover your entire face and neck. Therefore, this serum will last me forever.
The best part though is the scent. It smells exactly like a bed of roses. I love natural rose scented products and this one just smells amazing. If you like rose scents, you will love this serum. This is now my go to serum and I will continue using it. I highly recommend you check it out if you are looking for a new serum.
Pros:
Not Irritating
Sinks Into The Skin Quickly
Comes In a Pump
Rose scented
Really hydrates my skin
Cons:
Rating:

Repurchase: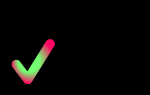 FINAL THOUGHTS: 
I really love the Royal Rose Hydrating Serum. It smells amazing and works so well. It is also decently affordable for facial serum. My skin is left so hydrated and radiant. I will definitely continuing using this serum. I highly recommend it and Valentia has yet to disappoint me. They really care and make amazing products.
COST:
BONUS: Use Code VALENTIA to save an additional 20% off any of Valentia's products!
PURCHASE: To Purchase and for additional information Click here!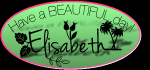 Disclaimer: I was sent this product for review from Valentia. These are my honest thoughts & opinions. I did not receive any compensation, just the product to try.