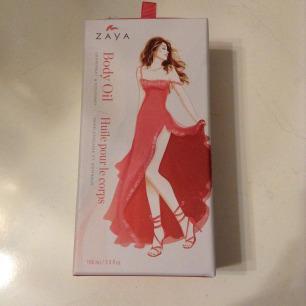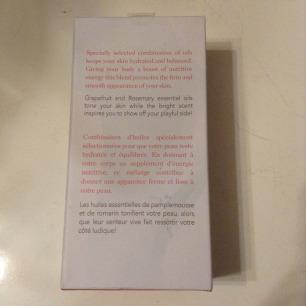 OVERVIEW:
Warning! This is not for those under the age of 18. This post contains adult content that may be sensitive to those underage.
All women want to feel sexy and confident! As women, we can be so hard on ourselves. We look at other women and wish we had what they did. However, we need to embrace our own sexiness and be thankful for all the beauty we possess.
There are products made that can help us feel our best. These products bring out our own inner sexiness and confidence. I am here to tell you about one such product. The product I speak of is called Zaya Body Oil Blend. " evokes a playful, fun spirit with a scent that will bring out any woman's flirtatious side. This beautiful combination of grapefruit and rosemary essential oils provides balance, toning and firming. Sweet almond oil enriches the blend with Vitamin D and essential fatty acids to have your skin feeling silky from head to toe. ZAYA Body Oil Blend also includes wheat germ oil and organic castor oil to promote collagen production and lift sagging skin. ZAYA will leave your skin soft and supple and your mood will turn lively, vivacious even a little mischievous!" This product sounded so amazing and I couldn't wait to try it. Did it help me feel sexy and confident? Let's get to the review and find out!
REVIEW ZAYA Body Oil Blend:
Zaya says this about their body oil:
This body oil is like invisible lingerie - smoothing out trouble areas and accentuating your natural assets. Delicately composed, this blend of oils keeps your skin hydrated and balanced and gives your body a boost of nutritive energy. While promoting the firm and smooth appearance of your skin, Grapefruit and Rosemary essential oils tone your skin while the bright scent inspires you to show off your playful side!
ZAYA will prep any woman for a lovely Valentine's Day escapade! Now that the winter dryness has wreaked its havoc, it's time to nourish and smooth your skin. ZAYA uses only organic and natural plant oils to deeply nurture your skin and leave it glowing. More than that, ZAYA Body Oil was curated with your mood in mind.
BEAUTY BLESSINGS AND BENEFITS
Sweet almond oil is rich in vitamin D and fatty acids. It softens skin, leaving it with a characteristic silky feeling.
Wheat germ oil brings to the skin a rich cocktail of natural vitamins and essential fatty acids, soothes tough, cracked or chafed skin.
Pink grapefruit essential oil tones, tightens and cleans the skin, targeting cellulite. Uplifts and relaxes your mind.
Castor oil stimulates collagen production, smoothes and softens skin, eliminates stretch marks and age spots.
Organic rosemary essential oil is great for toning and tightening the skin, has anti-sagging properties, evokes the spirit of clarity and creativity.
My Thoughts: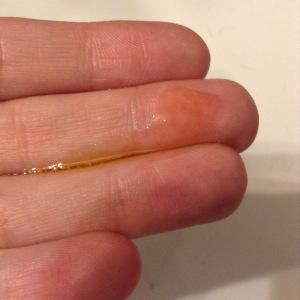 First, I just want to talk about the packaging. It is some of the most beautiful and stunning packaging I have seen. The glass bottle comes packaged nicely inside this thick cardboard box. The print is also gorgeous. Zaya suggest using the leftover packaging as a jewelry box. I am definitely going to do that. I love the little pull tab! The bottle itself is also stunning. It is a thick glass and feels very luxurious. It is also quite large.
Now for the product itself. I really love the grapefruit scent. It smells amazing. However, I was not a fan of the rosemary addition to the grapefruit. It is a very different combination. If you love herbal scents, you will love this. I would of much preferred it to be just grapefruit scented.
I really loved the oil. It feels amazing on the body and is very hydrating. I also loved that the rosemary scent didn't linger on the body. I was left with amazingly soft skin. I also really enjoyed that the oil wasn't greasy. It sank into the skin so quickly. I was really impressed by that! I love body oils, but sometimes they get all over your clothing. That is not the case with this product. You also don't need very much of the product and one bottle will last a very long time. It really is a very nice body oil.
Rating:

Purchase:
Lola is only $46 for a 3.4 fl oz bottle. Click here to purchase and for more information.
FINAL THOUGHTS:
Zaya Body Oil Blend did help me feel a bit more sexy. I really loved the oil itself and how it hydrated my skin. The packaging is stunning and the bottle is so nice. I also love that the oil is organic. I loved the grapefruit scent, but wish the rosemary wasn't so strong. That really is my only negative about the product. However, the scent doesn't linger on the body which is very nice. Overall, I really enjoyed this body oil. It would make a great present for any woman. Now get your sexy on!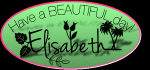 Disclaimer: I was sent this product for review from Zaya. These are my honest thoughts & opinions. I did not receive any compensation, just the product to try.