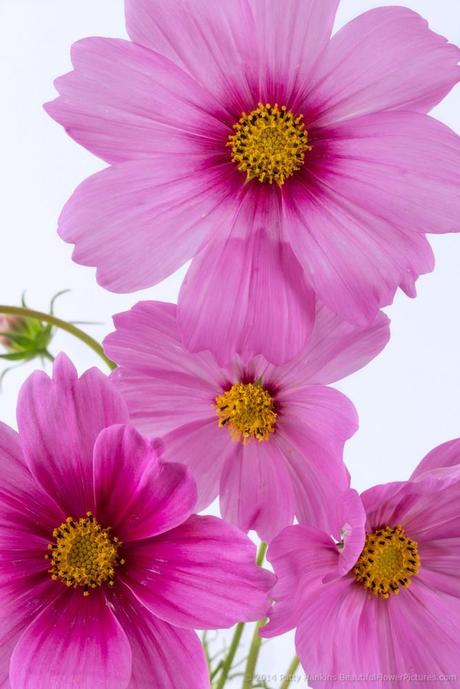 Pink Cosmos © 2014 Patty Hankins
I've recently added a new photo –  Pink Cosmos – to my BeautifulFlowerPictures.com website.
Pink Cosmos is another of the photos in my new collection of flowers photographed in the studio.   I've always loved cosmos – there is just something about their delicate blossoms that makes me smile. I also love all the different shades of pink you can find in just a few blossoms – everything from pale pinks to bright magentas. I was able to purchase a bunch of pink cosmos from a local grower at my farmers' market – and then had a wonderful photographing them in my studio. This was my favorite of the photos I took that afternoon.
This photograph is available as a matted print. You can order Pink Cosmos from my website.