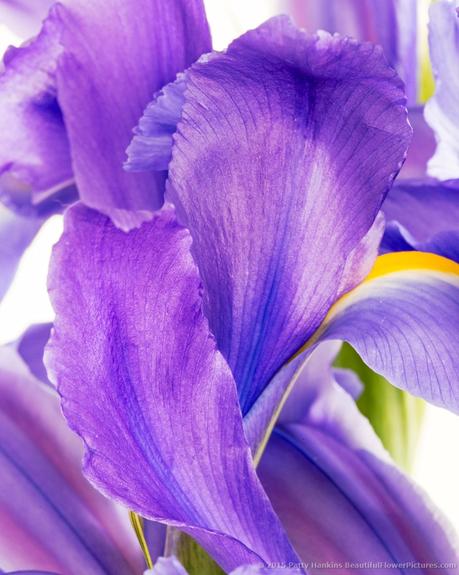 Iris Petals © 2015 Patty Hankins
I've recently added a new photo – Iris Petals – to my BeautifulFlowerPictures.com website.
I love Siberian Irises. Usually when I photograph them I'm trying to capture the beauty of a single flower – or perhaps a group of them. Recently, while photographing some Siberian Irises in my studio I suddenly saw the possibility of photographing just the petals and creating a more abstract photo. After trying several compositions, and multiple F-stops – this was my favorite photo of the petals of the Siberian Irises. I feel like the photos really brings out the variety of blues and purples in the petals – and the contrast of the bits of yellow in them. After photographing the petals – I took some photos of several of the blossoms pulled together – I'm still editing one of those – hope to have it available in the next month or so.
Iris Petals is available as a matted print on my website.
Like this? Share it...

0
0

0

0

0