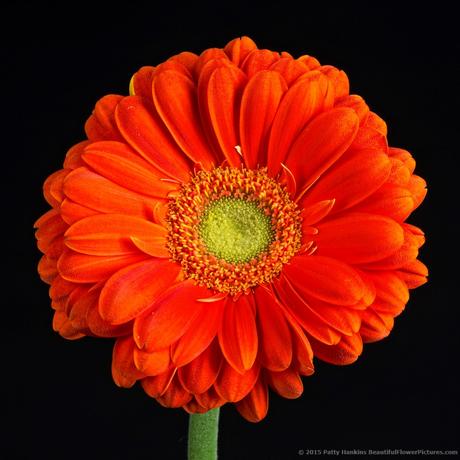 Fusion Gebera Daisy © 2015 Patty Hankins
I've recently added a new photo – Fusion Gerbera Daisy – to my BeautifulFlowerPictures.com website.
I'm not sure what there is to say about the Fusion Gerbera Daisies – other than they are incredible bright orange flowers with yellow green centers. The intensity of the color in these daisies really stood out when I saw them at my local flower wholesaler and I knew as soon as I saw them that I had to photograph them. They've got everything I love about gerbera daisies – bold colors, big blossoms – and a look that just makes me smile
 Fusion Gerbera Daisy is available as a matted print on my website.