Inspired by NASA technology, the award-winning Wellness Briefs and Absorbent Underwear are one of the most absorbent disposable diapers on the market. National Incontinence is now carrying the full line of Unique Wellness products, which include the Wellness Superio Signature Series Brief, Wellness Absorbent Underwear, and Original Wellness Brief.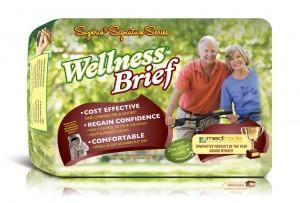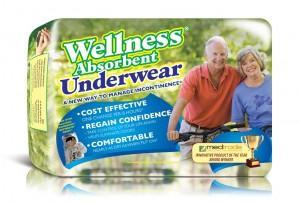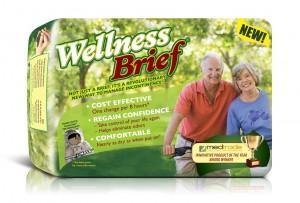 Wellness Superio – The Wellness Brief Superio Series is ideal for bowel, nighttime, and heavy incontinence. Designed for more active users, this adult brief features a wider core with a white plastic backing that is quieter than other disposable diapers.
Wellness Absorbent Underwear – These adult pull ups are ideal for people with light to moderate incontinence. Protective underwear are a great alternative to adult diapers as the underwear can be pull up and down like traditional briefs.
Original Wellness Brief – These briefs can absorb up to 2.6 liters of liquid. They're ideal for bedridden patients and are color coded for size.
Each product is specially designed based on the Maximum Absorbency Garments (MAGs) made by NASA. This NASA-inspired multi-layered InconTek® technology provides these products the capability to absorb large volumes of urine, keeping users dry for up to 8 hours. Wellness briefs have a unique scheduled changing system, which means users can change the brief only 3 times in a 24-hour period. The briefs not only absorb quickly, but also pull liquids away from the skin to prevent rashes.
The Unique Wellness briefs have been featured on Discovery Channel's "How Stuff Works" and have been awarded the Innovative Product of the Year award from Medtrade.