Great News Ladies,
Nailz Craze is coming out with a brand new themed image plate.
I did a few posts about the first plate here and also one showing you the beautiful butterly manis. I fell in LOVE! I was so excited to see that this second plate is Magically themed. Here is Nailz Craze's update: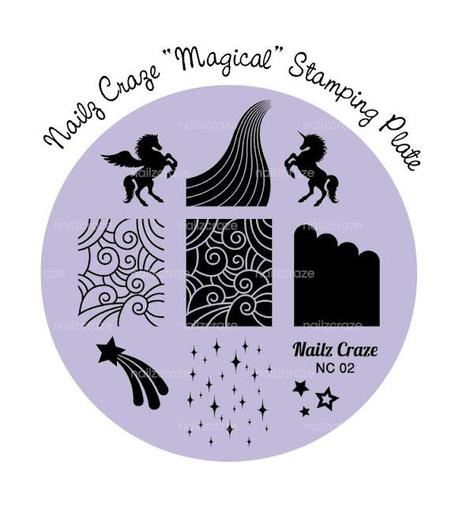 I'm happy to share with you my second Nailz Craze stamping plate with it's final design. What do you think about the "Magical" stamping plate? I designed it especially for the magic and fairytale lovers among us. Unicorn, pegasus, rainbow, 

clouds and stars are magical in my eyes. What is your favorite? :)
The plate will be available in few weeks along with the first plate (butterfly wings) that is currently out of stock.
Would you like me to start a pre-sale for the plates or would you prefer to wait few weeks?
I will keep you posted with any updates.
Thanks for dropping by.
Take Care of You!
Nicky