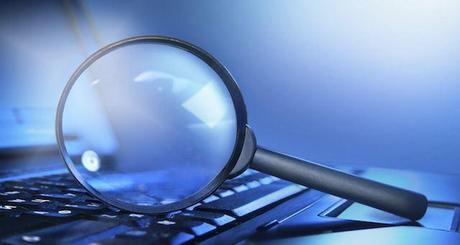 As an informed integrated marketer, you've no doubt heard that the Wild West days of search engine marketing are numbered. No more tricking search bots with slight-of-hand tactics such as link farms, keyword stuffing and tag-writing acrobatics. Search engines today demand quality of content that simply can't be faked.
Semantic Search Knows What You Really Know
Semantic search is the new sheriff in town, and it has dramatically improved following the Google Hummingbird algorithm update. Fundamentally, semantic search is about matching your customer's search queries to concepts rather than keywords, so returned searches better align with your user's underlying intent.
This new approach enables search engines to look beyond the mere presence of particular keywords on your site as an indication of subject-matter relevance. Instead, semantic-enabled search engines examine the depth, context and relevance of your information as a whole.
Content marketing expert David Amerland says that going forward, semantic search success requires that you establish authoritative subject-matter credentials, the key to which is a fast-emerging technique called "semantic mark-up"–semantic meaning it's related to language and how people speak.
More Context For Your Content
Semantic mark-up is a way of coding portions of your site to categorize words and phrases in ways that communicate their context to search engines. Traditional methods only tell web browsers how to display information. But these software elements provide a clearer picture of that information's underlying meaning, returning more meaningful and relevant results, and enabling something search studs and techie types call "entity search."
Entities, says SearchEngineLand's Paul Bruemmer, are people, places or things (that users are searching for). Google's Knowledge Graph is an entity graph that represents Google's first step toward utilizing semantic/entity search. An entity search is basically a more accurate method for search bots to understand user intent, while mapping additional verified sources to answer a user's search query.
And The Winners Are: Knowledge And Expertise
Your web developer can tell you even more. But for small business, the bottom line is this:
now more than ever you need a robust content marketing effort to win in integrated marketing.
Going forward, online success will require an ongoing strategy for consistently ensuring you are providing fresh and relevant content of real value to users–and of real interest to search engines. Online marketing prognosticator Jacqueline Zenn adds that to succeed in this emerging paradigm, you'll need to:
Post new, relevant and useful content regularly
Maintain a strong and constant social media signal—effectively expanding your online expertise and presence
Stay on top of news and trends in your field and update content accordingly
Check out more search marketing tips to stay ahead of the curve.