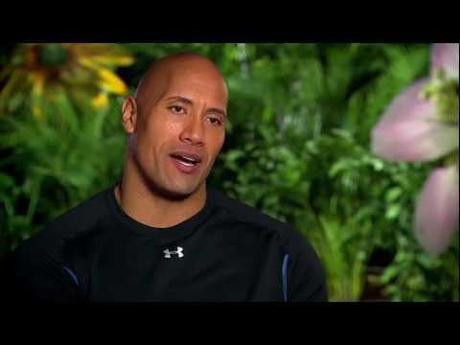 New Line has shown its intention to continue on with another film in the Journey adventure franchise. According to The Wrap, Dwayne Johnson is in talks with New Line to star in 'Journey 3'. Josh Hutcherson is expected to join Dwayne in 'Journey 3'.
Dwayne Johnson plays Hank in 'Journey 2: The Mysterious Island' and the movie has been No.1 at the international box office for four weekends  in a row and has taken in more than $276.5 million worldwide, compared to "Journey's" $242 million worldwide take.
'Journey 2: The Mysterious Island' director Brad Peyton will return to the directors seat for 'Journey 3'. Script writers Mark Gunn and Brian Gunn have also been signed up to return for 'Journey 3'.
'Journey 3' will be produced by Tripp Vinson, Beau Flynn and Charlotte Huggins.
In 'Journey 3' Dwayne Johnson will portray the role of Hank Parsons, the stepfather of Josh Hutcherson's Sean. The film is currently slated for a 2014 release.