It was just announced via iPad this morning, that the 23rd James Bond film starring Daniel Craig will be called Skyfall.  First reported by Cnet via the news conference using the Sky News app: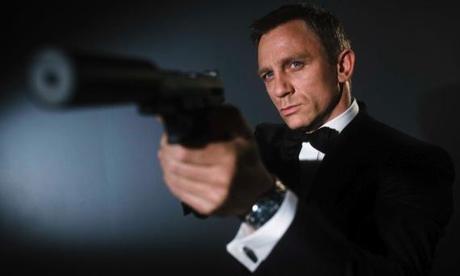 http://cdn.screenrant.com/wp-content/uploads/James-Bond-23-moving-forward.jpg
The new film has been languishing in a cell beneath a volcano for a couple of years as film studio MGMfaced thespecter of bankruptcy. But now the film is ready to roll -- it pits the sexy superspy with the license to kill and even more gadgets than our review section against the mysterious QUANTUM organisation hinted at in Casino Royaleand Quantum of Solace. 
The next film to feature Britain's top secret agent will again star blond-haired bruiser Daniel Craig as Bond -- James Bond -- with Javier Bardem and Ralph Fiennes as the villains and French stunner Bérénice Marlohe as the latest Bond girl. Albert Finney and Judi Dench are Bond's bosses, and it's directed by American Beauty and Road to Perdition helmer Sam Mendes. Read the rest of the article here.
What do you think of the new James Bond name?  Are you excited for the film, or are you thinking who cares about the name? I want the name of the car that will be featured.