Raymond Lee Jewelers is much more than our Boca Raton showroom, as you probably know. We also operate an extensive online showroom on both our website and eBay. Now, we've expanded our online selection of engagement rings to include some of the stunning diamond rings in the showroom.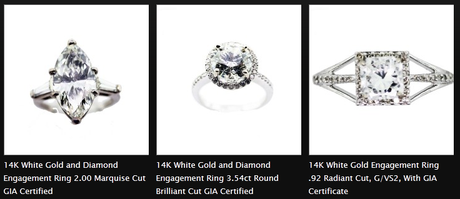 We're excited to let customers peruse this selection to see if there's anything that catches their eyes before they visit our showroom – or if they're out of state, it gives them a chance to find stunning, unique engagement rings online for less.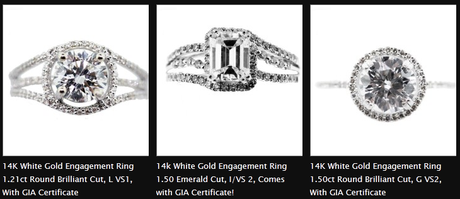 This new online engagement ring boutique might be the perfect solution for couples searching for the best price on a diamond engagement ring. At Raymond Lee Jewelers, we remain committed to providing luxury quality diamond jewelry for significantly less. With this boutique, savvy customers can comparison shop to other online diamond retailers and rest assured that any purchase through Raymond Lee Jewelers is backed by our three decade reputation for excellence.
Whether you're looking for ideas, just starting to shop, or are ready  to buy an engagement ring, please visit the new engagement ring site and have a look for yourself.
Liz for Raymond Lee Jewelers, South Florida's choice for buying and selling  engagement rings, wedding bands and wedding trends.