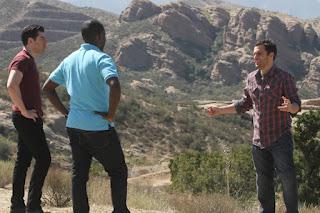 Original Air Date: 8 May 2012
Storyline: When one of the roommates decides to move out of the loft, the gang makes an unexpected trip to the desert where Winston faces his fear of the dark, Cece and Schmidt's relationship reaches a turning point and Jess and Nick square off with a coyote.
Best Quote:

CeCe

: Are you "White Fanging" me?


Schmidt

: What?


CeCe

: White Fang? The only book you have on your Kindle. The book you wouldn't stop talking about, and I said, "Would you please stop talking about White Fang" and then you said, "Someday, I'm gonna do that to somebody".