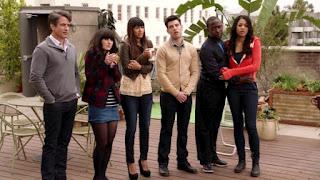 Original Air Date: 24 April 2012
Storyline: Nick tries to give up dating but he fails to do so. He starts growing tomatoes. Schmidt ends up hospitalized after a sexual encounter with Cece's flatmate. Cece reveals her feelings to Schmidt. Russell and Jess come to the realization that they are not looking for the same thing in a relationship.
Best Quote:

CeCe

: Make sure you use protection.


Schmidt

: CeCe, she's a foreigner. What do you think I am? An idiot?