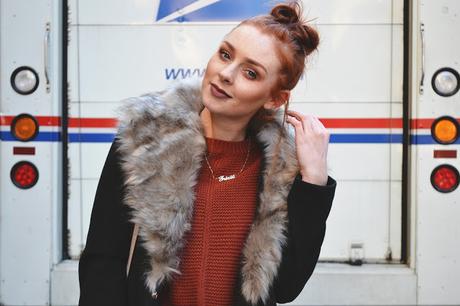 Hey guys!Hope everyone had a great Christmas and Is looking forward to celebrating the new year!I've been kinda busy working and doing other things & haven't really focussed on blogging much about Christmas.It's always harder when you aren't at home with your family...Anyways, I recently got this amazing fur collar coat for a very surprising price...Click to find out more!
 So I know that Primark is absolutely HUGE in the UKBut here in the USA it isn't very well known at all.In fact I have to travel to another state to get to my nearest Primark believe it or not!I would of thought NYC would be the first to get one, but absolutely not...
So after a $30 bus ticket and a 20 min walk up to the mall I was actually able to get to Primark in The Freehold Mall in New Jersey.Its a pretty up to date store and looks nice and clean :) (sorry didn't take any pics whoops)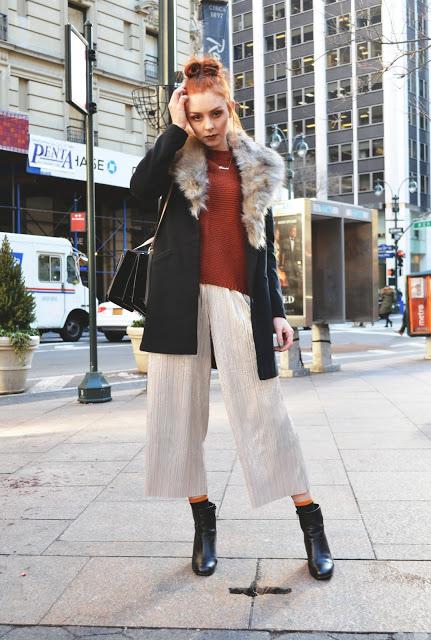 Anyways I am always up for a good Primark bargain and I found this lovely fur collar coat for only wait for it
$20 !!!!
I was so amazed haha. It also came in red and I was stressing about which one to buy.I eventually decided that black would go with more outfits & with the boys help i made that decision.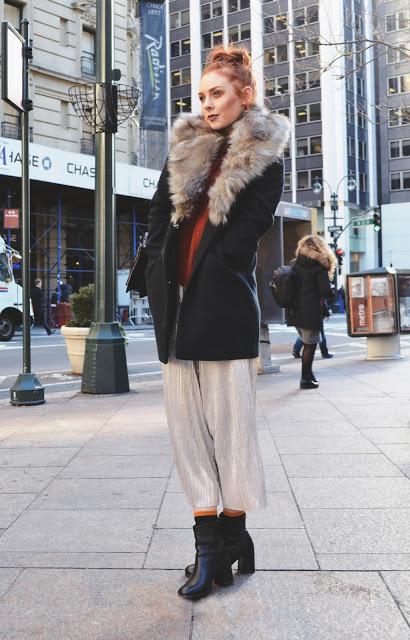 The collar is actually detachable which is really good as I can take it off for a completely different look ( which I will deffo post soon )One think about Primark for all you readers who have never heard about it is you can't buy online. I guess thats the catch as to why it' so cheap?Here is the website anyway primark.com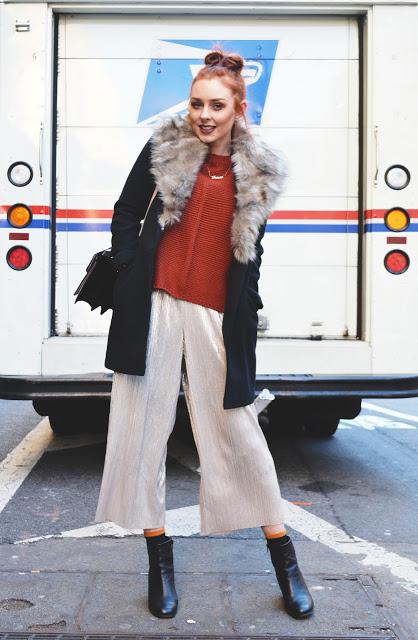 If you can't get to Primark and take advantage of this deal, here are some alternatives which aren't as cheap but just as cool ;)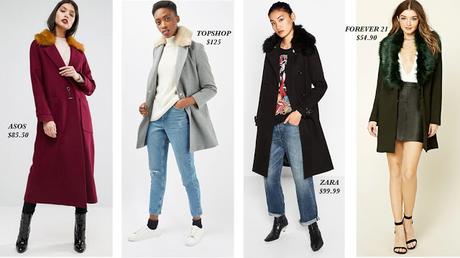 The rest of my outfit is:Metallic wide leg culottes / TopshopGinger knit sweater / Primark around $16Boots / Steve madden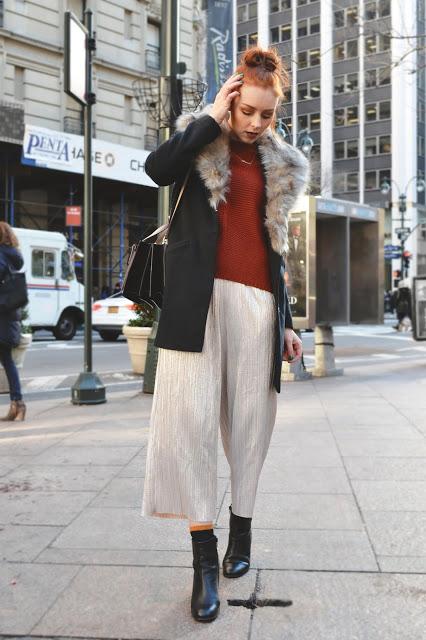 I got the trousers a while back but here are some that are currently in stores:(also perfect for that new years party)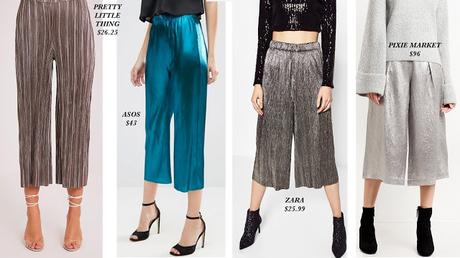 So I hope you guys enjoyed this little post on my new bargain coat!Please Share if you like & let me know what you think in the commentsx