I am excited to unveil Cinnamon Spring's NEW jewellery limited collection! Rope has always been one of my favourite materials to work with, but druzy agate stones have been sparking my interest as of late. I love the raw jagged cuts of a stone, especially when it has a coat of fine crystals that bounces light beautifully.
This jewellery collection was named "MAYAMIKO", which means "gratitude" for there are many things to be grateful about. In this MAYAMIKO collection, I have designed 5 designs. These stone rope necklaces make the perfect addition to your outfit to take you from day to night!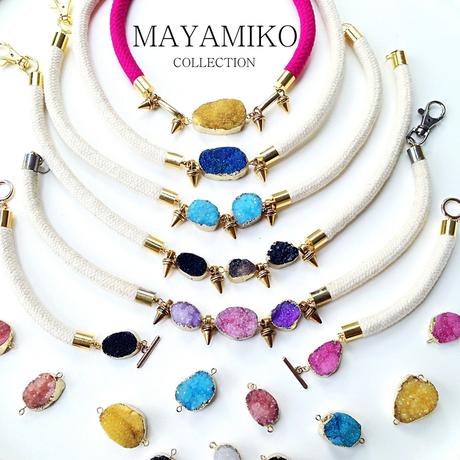 Customisation is available for the colour and length only. The length is best as a short necklace. The colour of the stones is customisable to the following 4 hues of colours: Charcoal/Midnight, Lavender/Pink, Cobalt/Sky and Yellow/Mustard. Be quick to choose your colours as some are selling out! Picture below is an illustration of some of the available stones.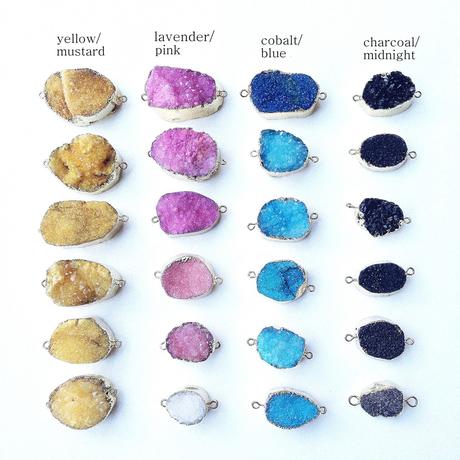 To order, please email: [email protected] and I will get back to you as soon as possible. All prices do not include shipping (worldwide shipping available).
If you wanted to know the meaning behind the names chosen for each piece, read on! DAYO means " Joy Awaits", AMARA is " Eternal", RUFARO means " Happiness" and ZURI is " Beautiful ". Scroll on down to see the MAYAMIKO collection:
Design #1: The 'DAYO' necklace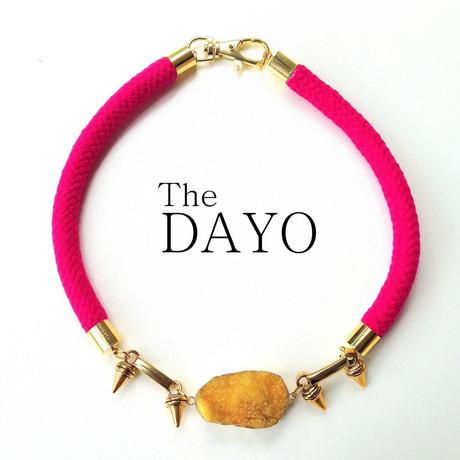 RM 45 / USD 13
Material: Rope (width is 1″), single druzy agate stone, gold studs, gold bars. Length: 21″ (extenders available)
Design #2: The 'AMARA' necklace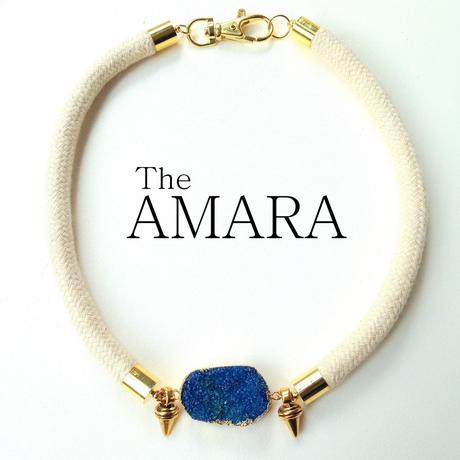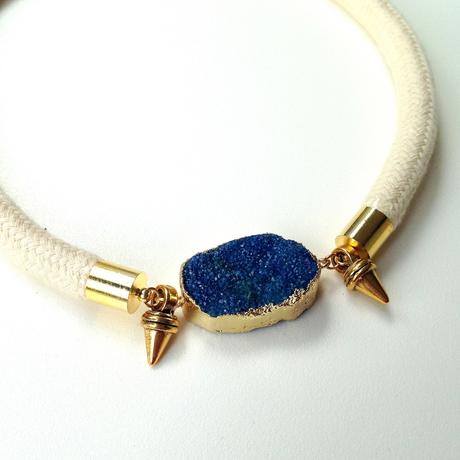 RM 40 / USD 12
Material: Rope (width is 1″), single druzy agate stone (colour customisable), gold studs. Length: 20″ (extenders available)
Design #3: The 'ZURI' necklace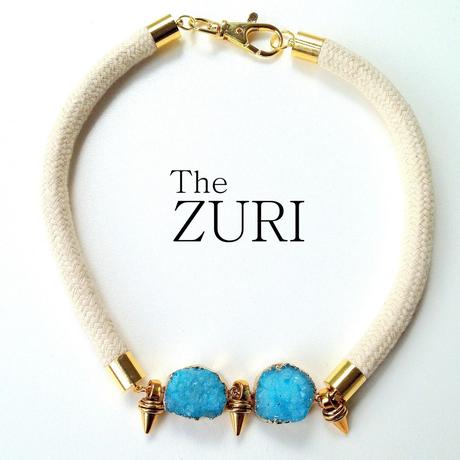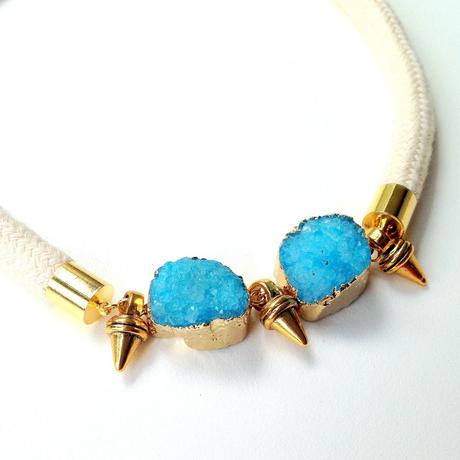 RM 50 / USD 15
Material: Rope (width is 1″), double druzy agate stones (colour customisable), gold studs. Length: 20″ (extenders available)
Design #4: The 'RUFARO' necklace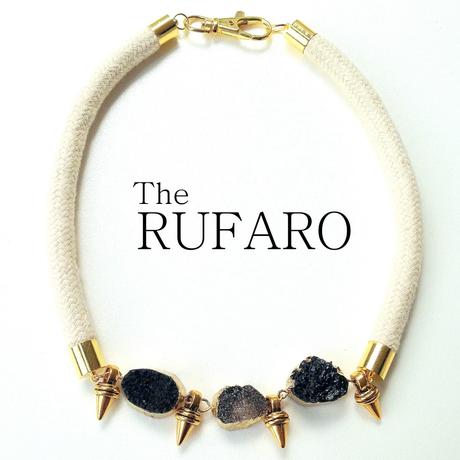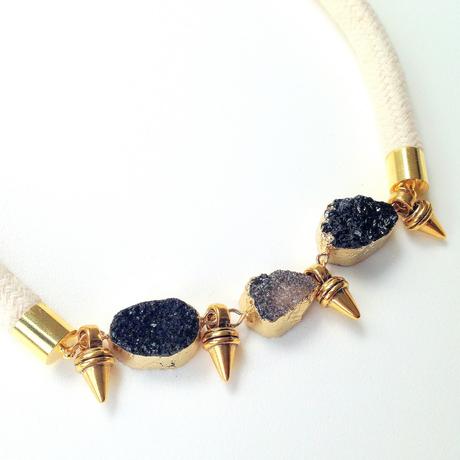 RM 60 / USD 17
Material: Rope (width is 1″), triple druzy agate stone (colour customisable), gold studs. Length: 21″ (extenders available)
Design #5: The 'AMARA' bracelet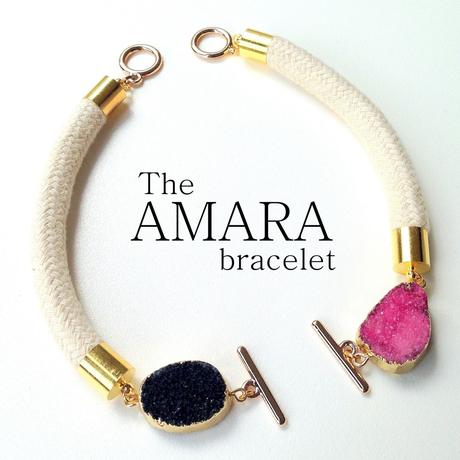 RM 30 / USD 9 (per bracelet)
Material: Rope (width is 1″), single druzy agate stone (colour customisable), gold studs. Length: Fit to size (please indicate wrist size)
I hope you love this collection as much as I do, and I just want to thank you all for the support shown to me on my DIY adventures. So much love! x