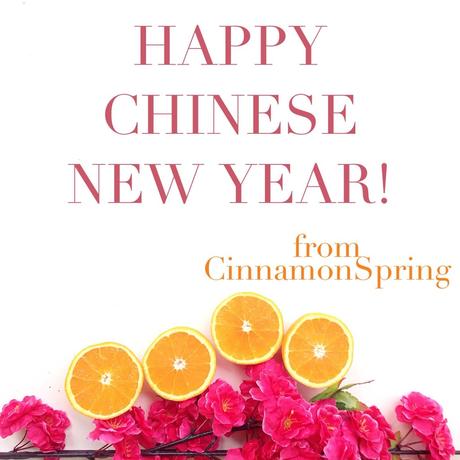 Happy Chinese New Year everyone! I celebrate Chinese New Year because of my mother's side, and it's all about family. Chinese New Year falls on the 8th of February 2016. Tonight (7th February 2016) will be the Chinese New Year family reunion dinner, where the extended family comes together to have dinner.
On the first day of Chinese New Year in the morning I go to my grandparent's home. Tea is brewed, and served from the oldest to the youngest. I wish them a healthy and prosperous new year, and they in return will give red packets called 'Ang Pao' filled with money. Perks of not being married yet haha!
Of course, the colour red is synonymous with Chinese New Year. It represents prosperity. So I decided to make some Chinese New Year jewellery to accessorise. All you need really, is one big stalk of red flowers. There are 3 types of DIYs here, so do read on!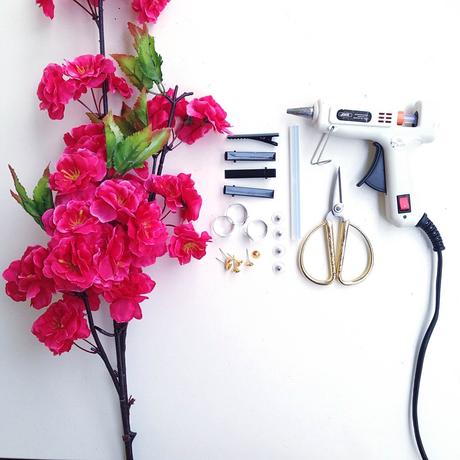 What you need:
A stalk of faux Chinese New Year flowers
Hot glue gun
Glue sticks
Scissors
Hair clips
Ring blanks
Earring cone studs
Earring stopper
Chinese New Year Earrings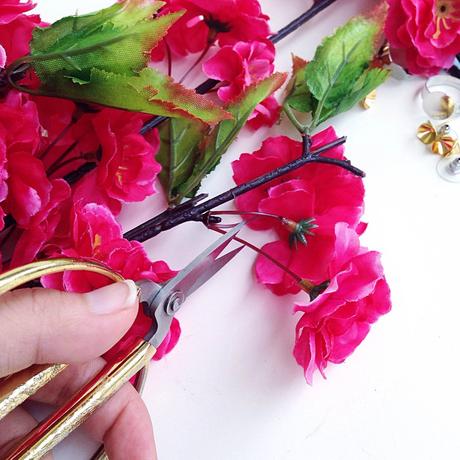 Step 1: Cut the flowers from the main stem.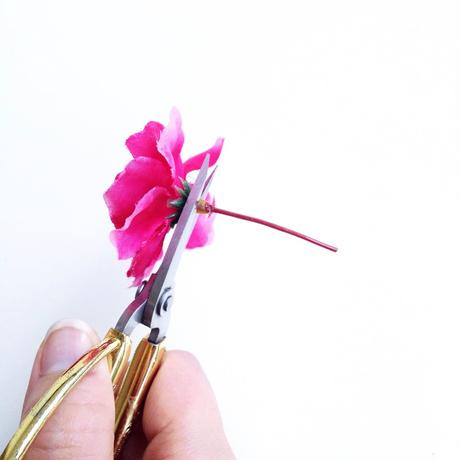 Step 2: Snip off as close as you can get to the flower.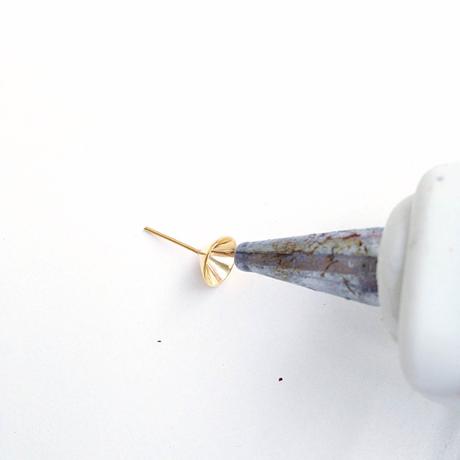 Step 3: Turn on your hot glue gun. Wait until hot glue starts to dribble out of the nozzle. Slowly fill the inner cone of the earring blank stud with hot glue.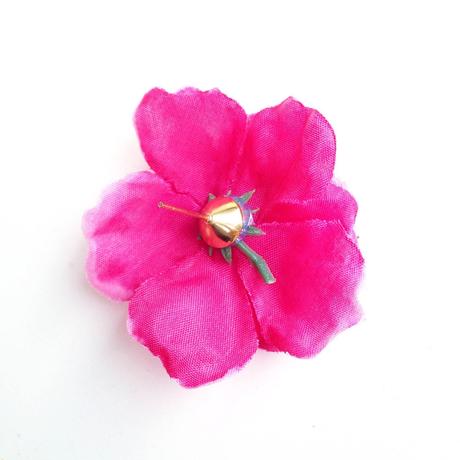 Step 4: Push the middle of the flower into the earring blank.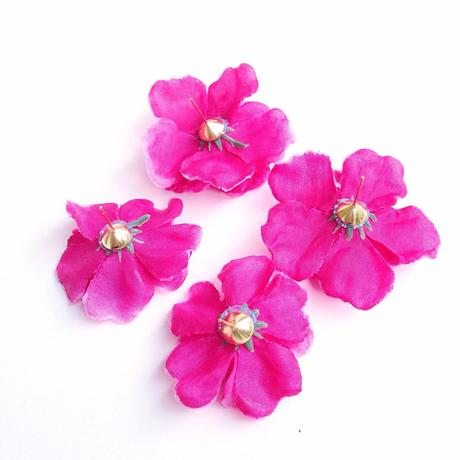 Step 5: The hot glue will dry into an opaque colour in a few minutes. Use an earring stopper to keep the earring in place for your ears.
Chinese New Year Hair Clips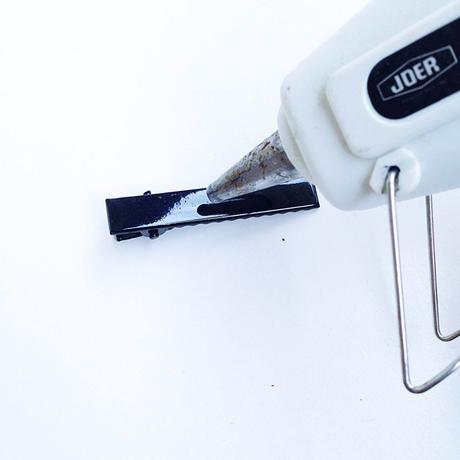 Step 1: Apply hot glue 2/3 on the top of the hair clip. Do not apply hot glue towards the end, as you will be constantly pressing on this point when opening the hair clip.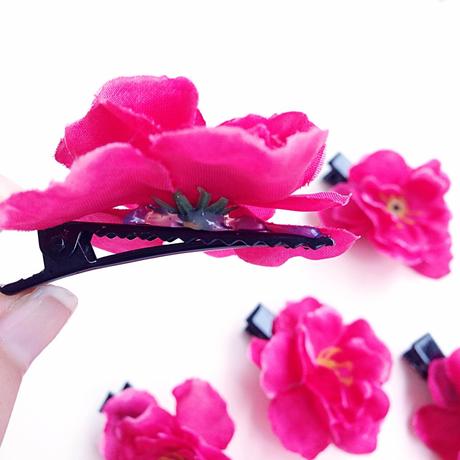 Step 2: Press the bottom middle of the flower first into the hot glue, and then press down the petals.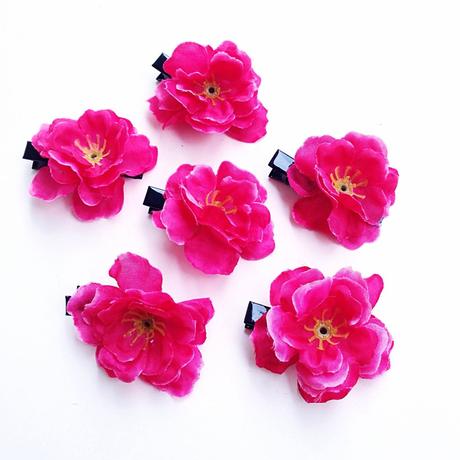 Step 3: Let the hot glue dry! I was on a roll here...I made quite a number of hair clips for my cousins!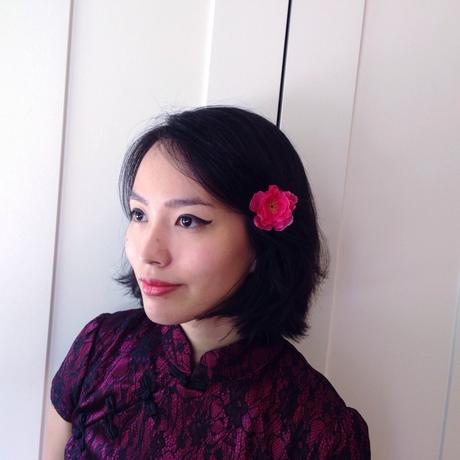 Wear the clip high or low. I have short hair now, so these clips are really handy.
Chinese New Year Rings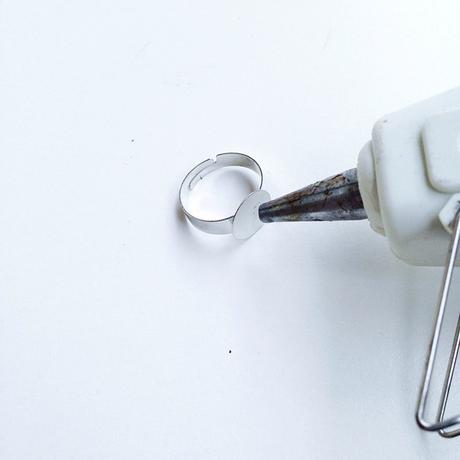 Step 1: Apply hot glue on top of the ring blank.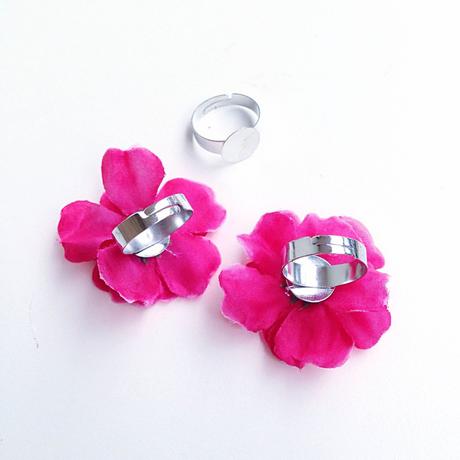 Step 2: Press the bottom middle of the flower onto the hot glue. Let it dry!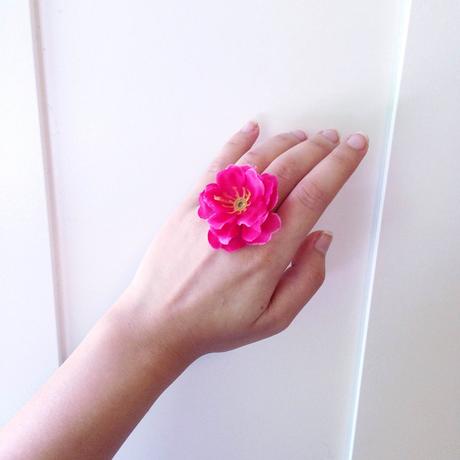 These rings make the best accessories during Chinese New year!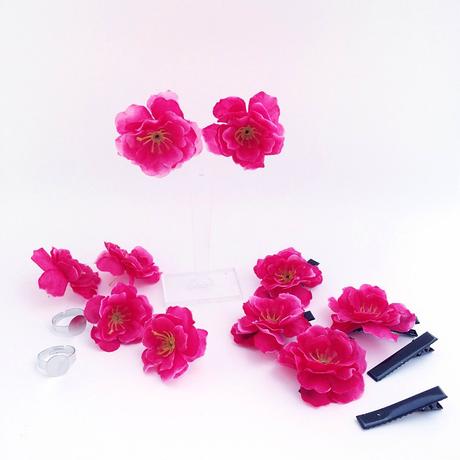 Accessorizing during Chinese New Year is normally kept to a minimal especially since typical Chinese New Year clothing can be quite elaborate so these easy DIYs are for those who want to dress up without forgoing the jewellery! Happy Chinese New Year everyone!