We said earlier than this would happen and today the Moscow Times is reporting that Russia's Investigative Committee has filed new criminal charges against opposition figure Alexei Navalny.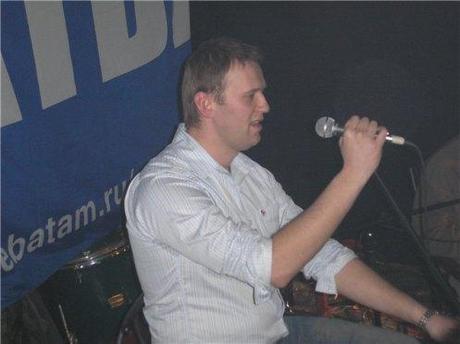 Opposition leader Alexei Navalny said Tuesday that he had been served with new theft and money laundering charges, describing them as a part of an attempt to "terrorize" those who displease the Russian authorities.
Under the charges filed by the Investigative Committee, Alexei Navalny and his brother Oleg face up to ten  years in prison. In a separate case, a Russian court handed Navalny, 37, a suspended five-year sentence for theft last month.
"I understand the logic of the authorities. They try to show everyone that if you do something not quite as they want, then they will terrorize you," he told Ekho Moskvy radio.
"It is absolute nonsense when the commercial activity that my brother led for more than three years without any complaints against him are suddenly announced to be fraud."
Investigators accused the Navalny brothers of defrauding a Russian branch of French cosmetics firm Yves Rocher out of 26 million rubles ($814,600) and a cargo delivery firm, the Glavnoye Podpisnoye Agentstvo, out of 4 million rubles. The Russian arm of Yves Rocher was not immediately available for comment. Russia is a major market for the French company.
Read the
entire article at the Moscow Times
.