I've added some new cards to the Jolly Good shop this week. You can now send even more messages through the medium of sign with these three new designs. Wish someone good luck, say well done or let someone know you miss them using these sign language greeting cards.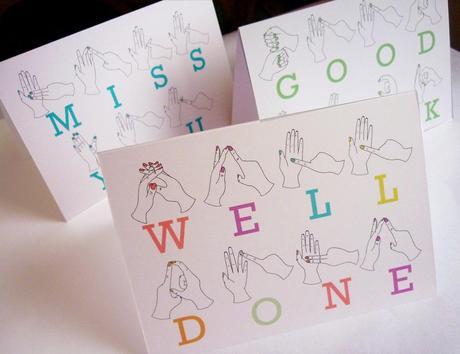 Sign language and different forms of communication have always fascinated me and have influenced quite a few of my designs (including my hand rings and Braille necklaces). Unfortunately I am rubbish at learning any form of language and most of what I do learn gets pushed out of my brain pretty quickly. With sign language I know the alphabet and a few key phrases but that wouldn't make for a very interesting conversation. Luckily it does make for some cute note cards.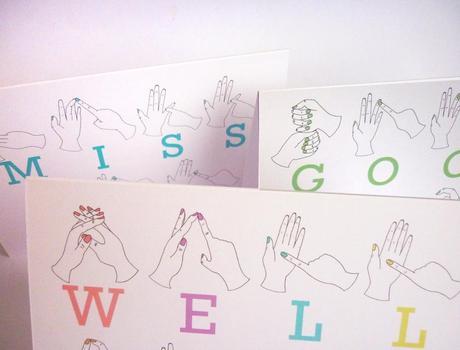 These cards join my existing collection, which features Happy Birthday, Thank You and a seasonal Merry Xmas version. I hope you like them.
What do you think of my new additions? Are there any other phrases you'd like to see added to the collection?