Bristol based prints. Such a simple, lovely idea. Reminding us of the various landmarks in the city, I've seen a couple of different ones in people's homes: a modern snapshot of a modern city, it's almost like bringing the cityscape inside.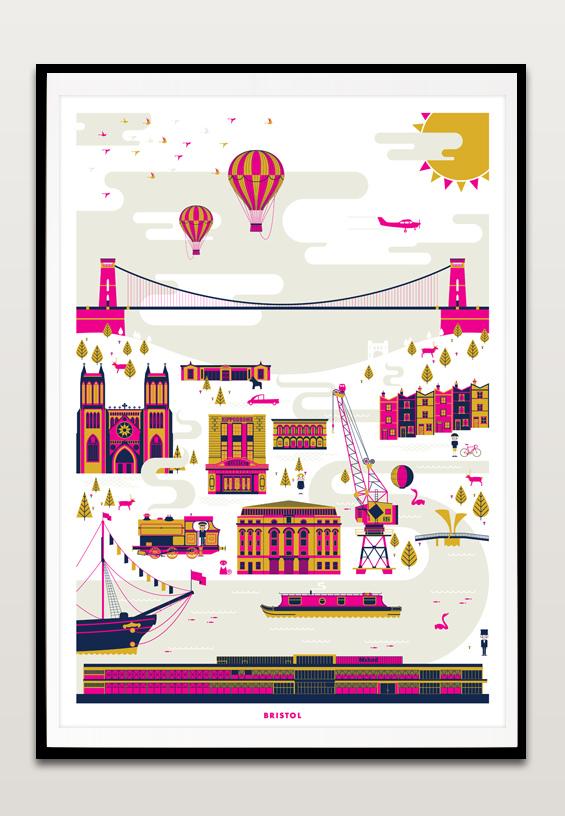 Recently brought to my attention was this lovely Bristol print by David and Graham with its bright, angular, modernist take on Bristol's landmarks and well loved icons. This print has the view from Arnolfini of M Shed and the Watershed, a narrowboat, the cathedral and a lot of other fond nods to Bristol culture, so I decided I'd go and meet David and Graham at their Montpelier studio to have a chat and take some photos.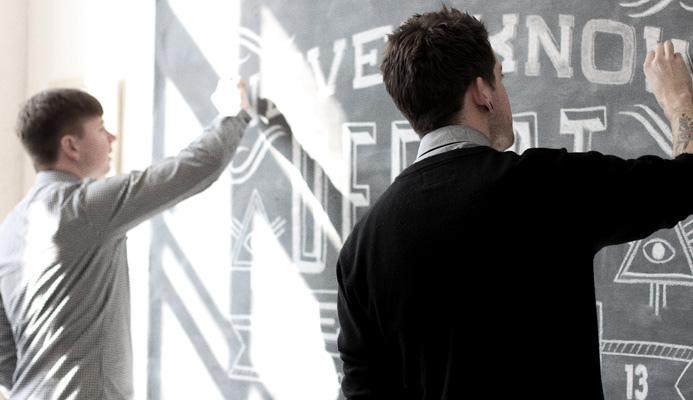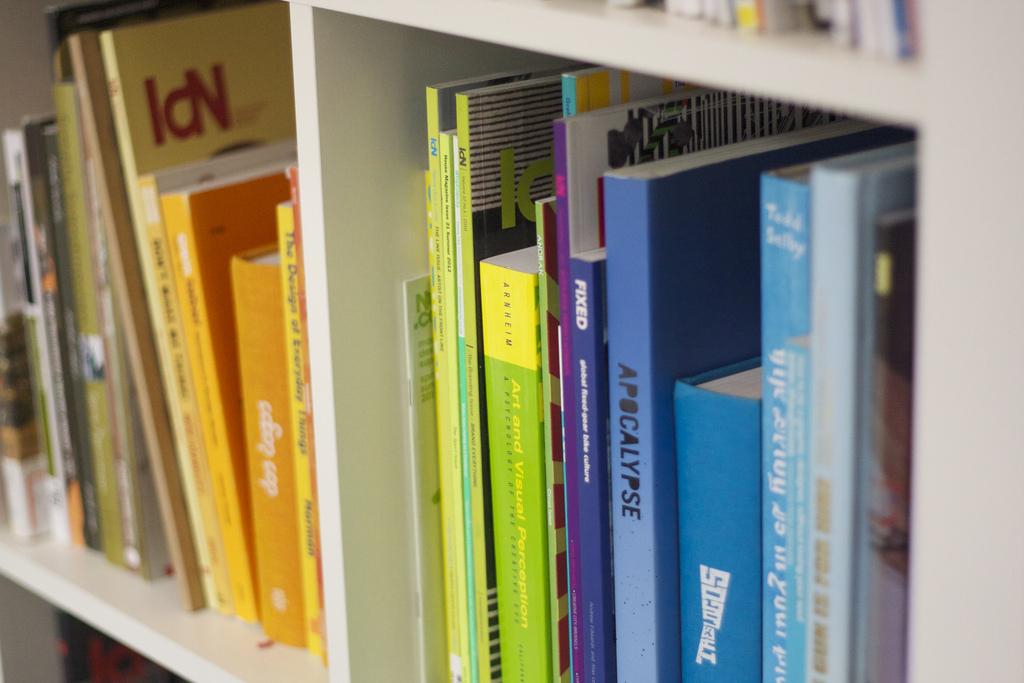 David and Graham's studio was super trendy and it was great to meet young people starting an independent business, doing their thing and apart from anything else, the Bristol print is just beautiful. I particularly like the gorilla that's featured, as the gorilla public art event has a special place with the hearts of the people of Bristol.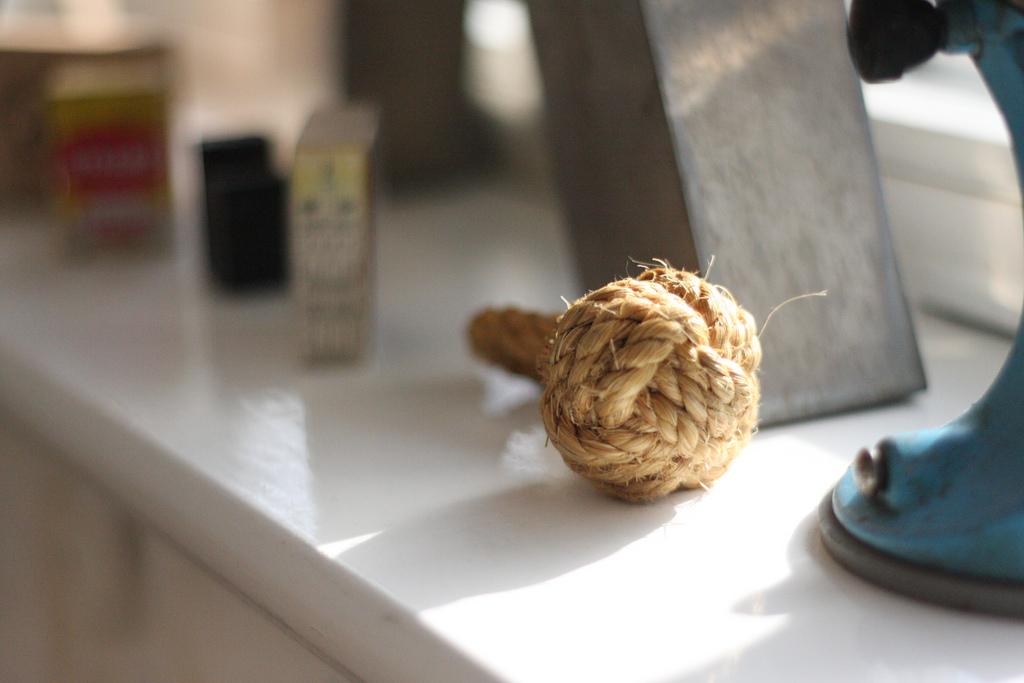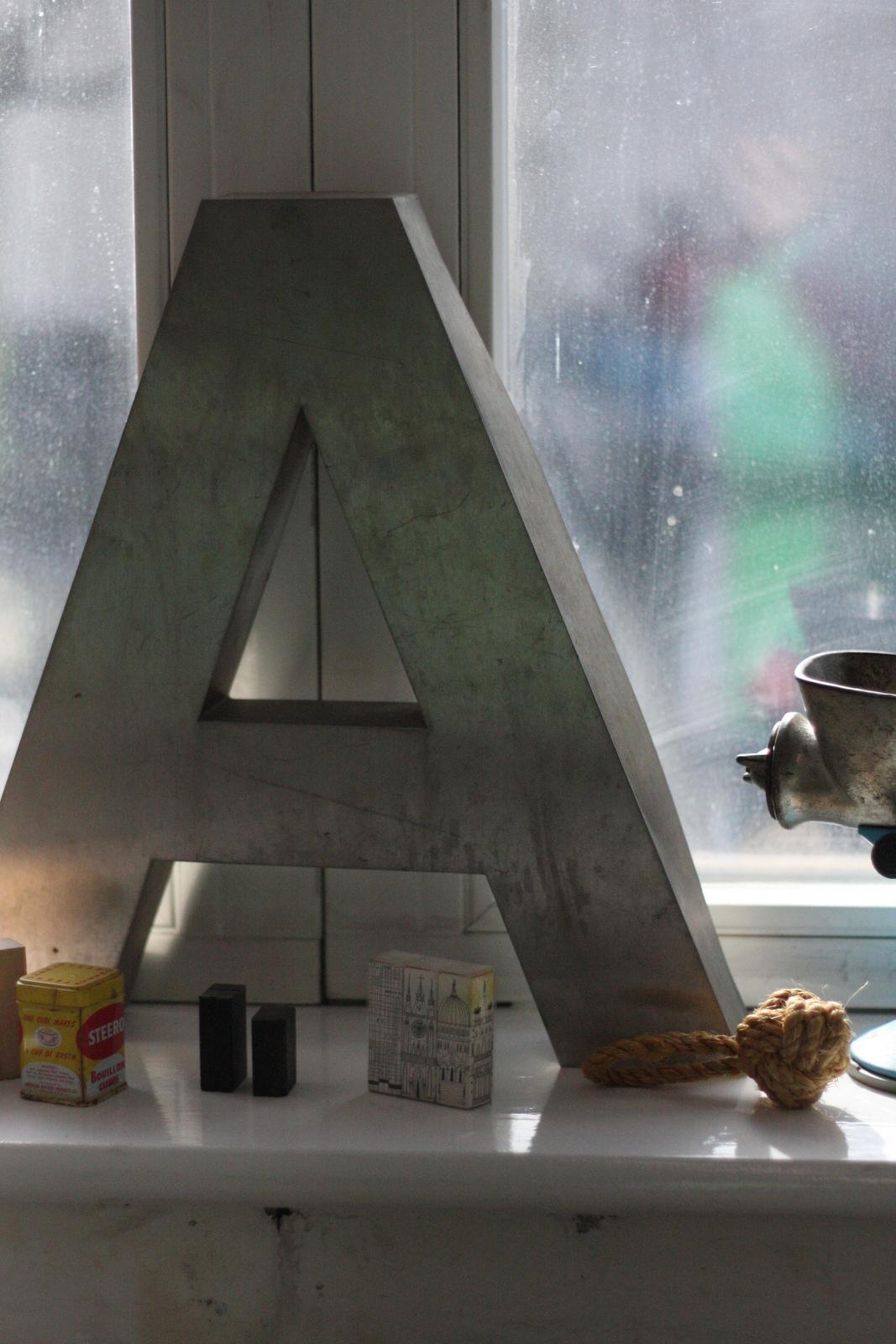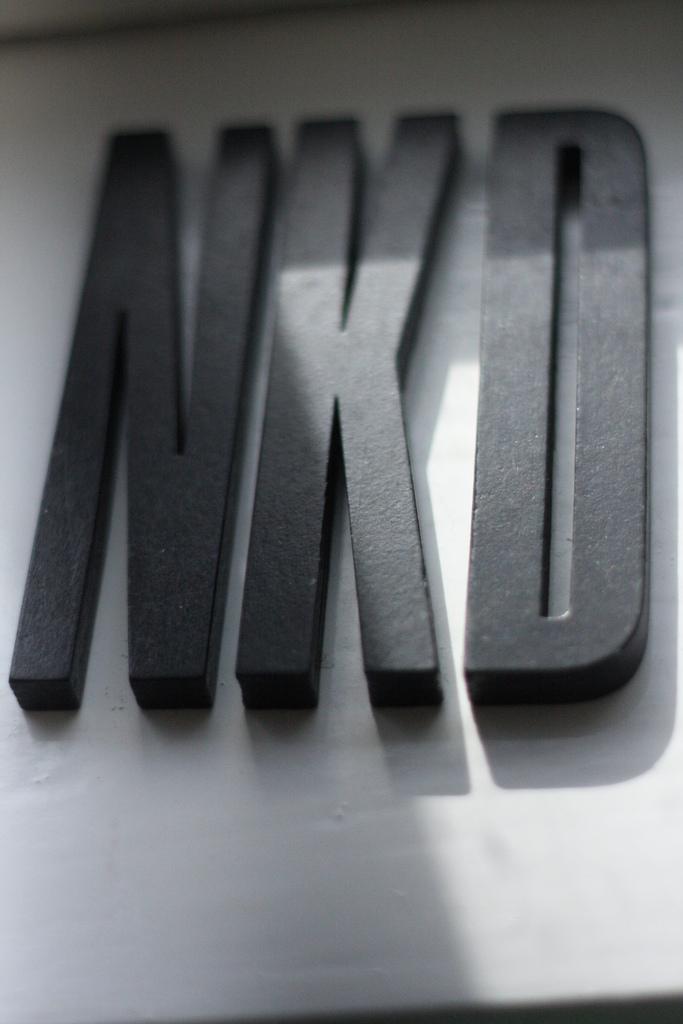 Whilst I was at their studio, I also spotted some vintage looking, Italian inspired bicycle prints in the studio and immediately asked about these as they are as beautiful as the Bristol print. What can I say? I'm a sucker for beautiful prints.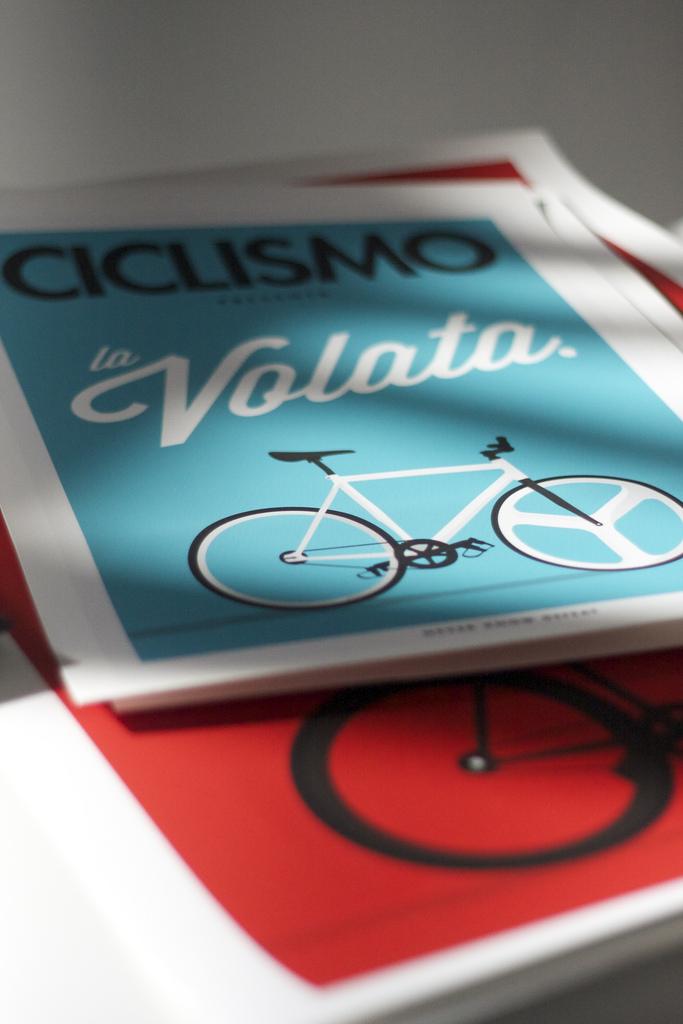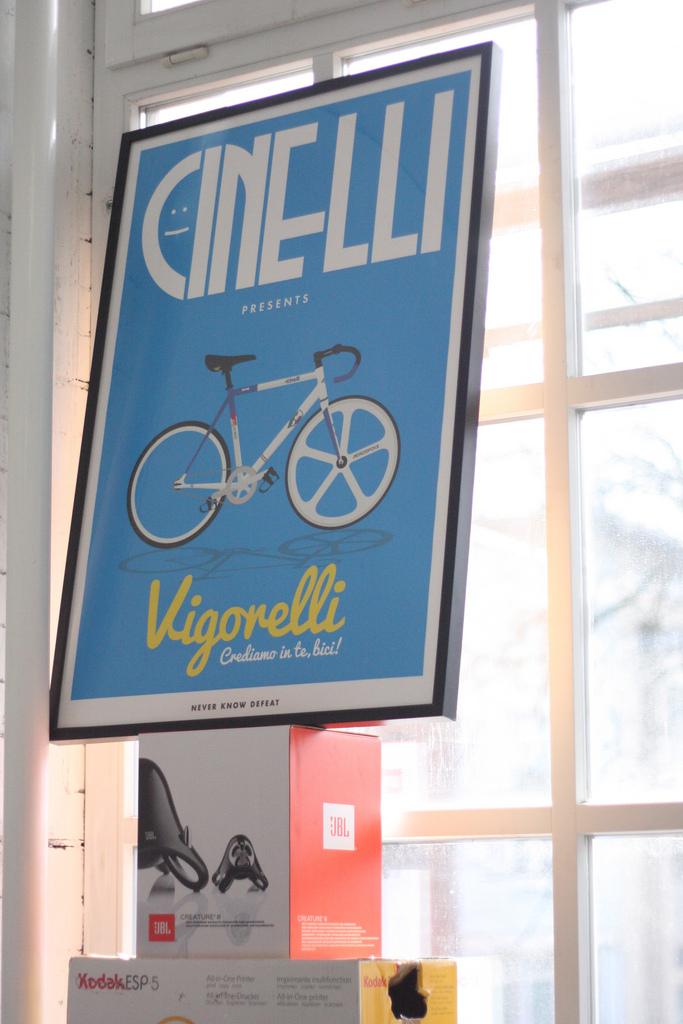 The Bristol print is a really well balanced piece of work: the iconic architecture, the nod to the Gorilla project and the bright pop colours give the print a classic sensibility with a modern feel.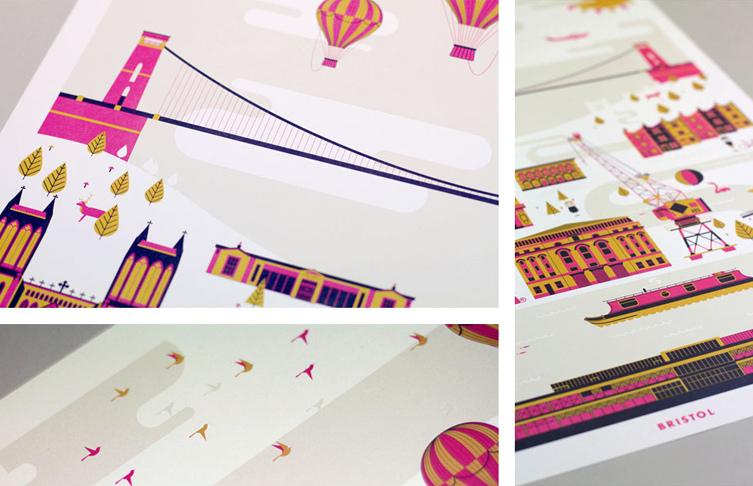 I've admired other prints, including Susan Taylor's, featuring bright fluorescents: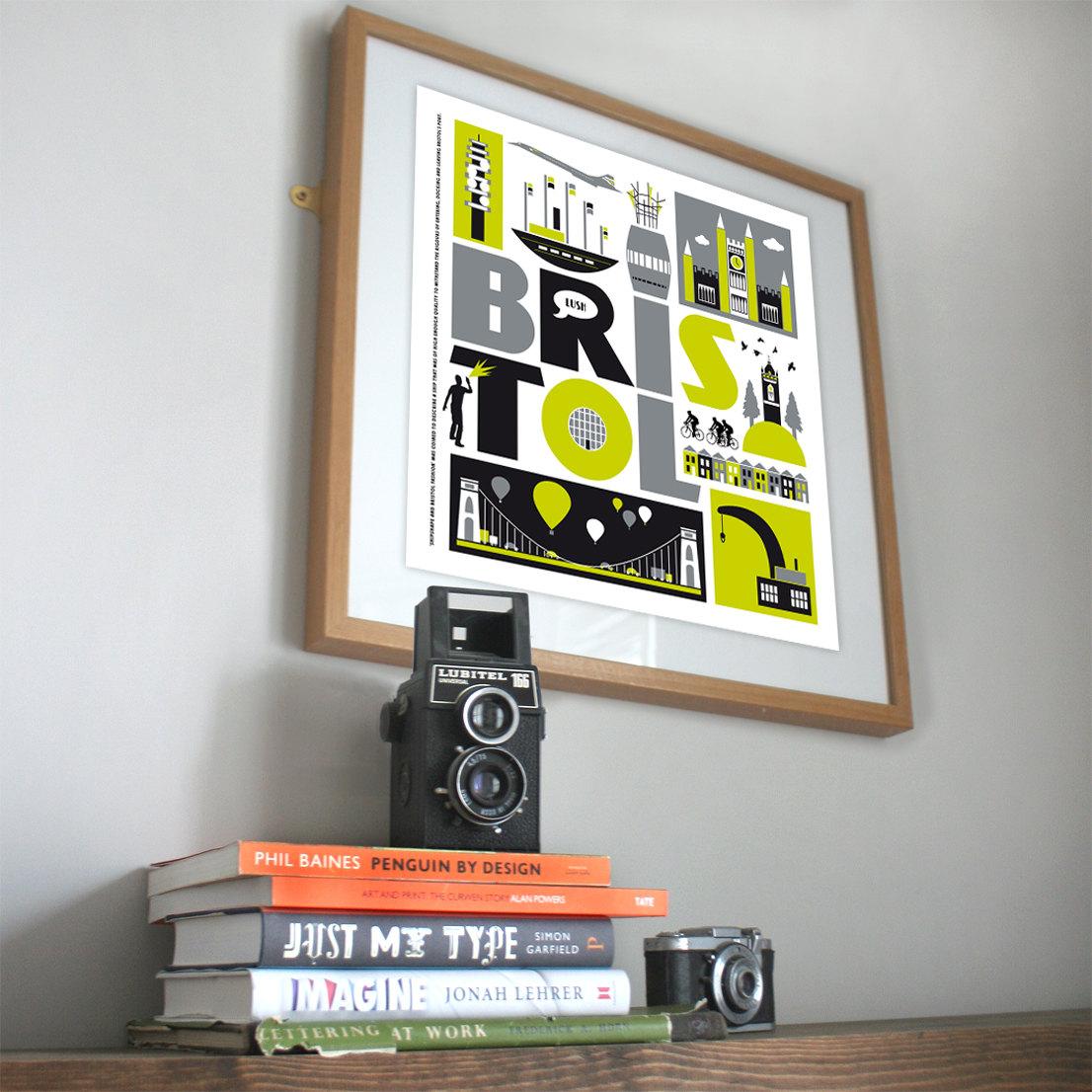 There's also this one by Jenny Urquhart of the suspension bridge: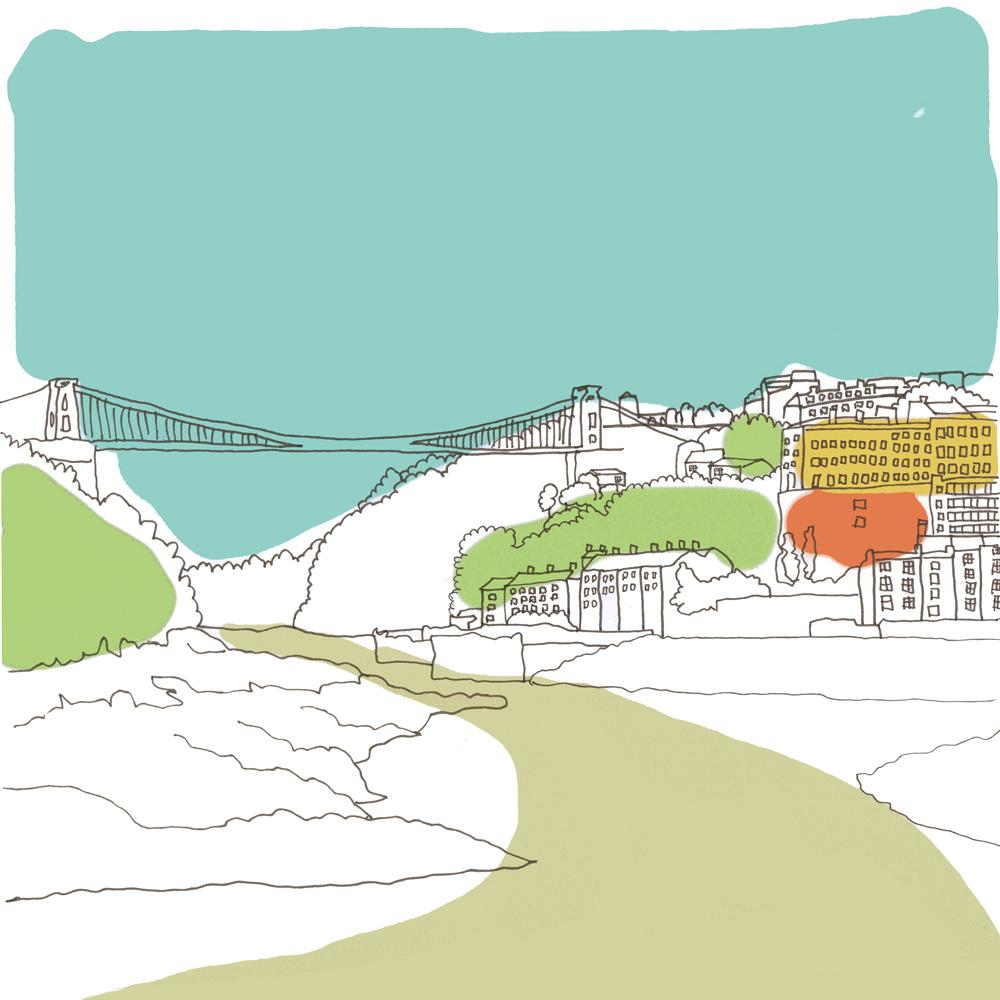 I've never actually had any Bristol based art in my home though, so I love this addition to my wall. Maybe I'll even put it on the empty wall that needs something.
You can get the print by David and Graham here and it's also available from
Here Gallery
and
Howkapow
in Bristol.
This is a gifted post.