Antonio Basso´s new abstract art painting

.

The history of this new abstract art painting goes as follows:

1. New contemporary art gallerist comes to my studio for the first time; likes what he sees, and asks me to make bigger abstract art paintings. He believes the results will be good. I agree…

2. I visit another modern art gallerist who does not like my art that much and subtly says "you need to refine it"… Sometimes shit happens, but you learn from it

.
3. After the above, I start making some abstract drawings.  I use hemp strings that I directly sew to the thick and beautiful paper I´m using for his matter. I like the resulting abstract, simple and linear drawings. My inspiration is still the "tension concept" I´ve been developing for the last months.
The below pictures are not as good as I would like. Sorry. Step by step, they show the process I´ve followed. Hope you enjoy it.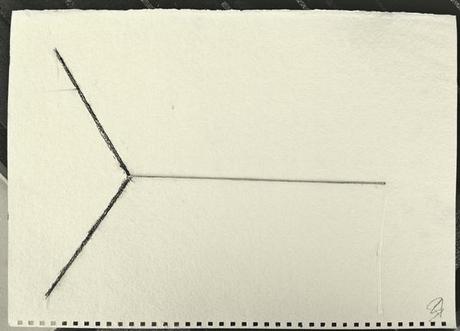 The above is the abstract drawing where it all started. By the way, it´s one of my most refined drawings ever

.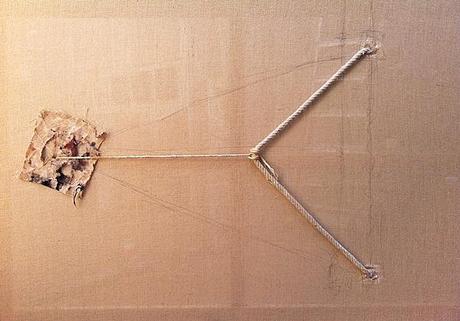 Then, I bought a huge and heavy 130x190x4 cms burlap canvas; draw some master lines; and started incorporating different hemp strings that I tied and introduced through the burlap.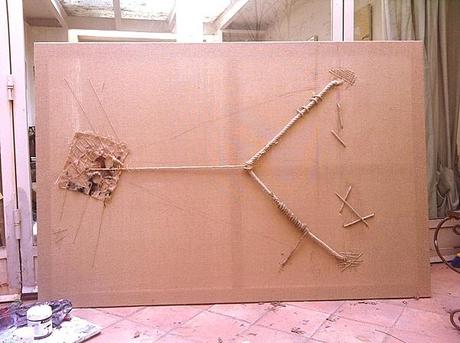 I kept tying strings and started sewing ´till I got the composition I liked. The process, believe me or not, is like painting.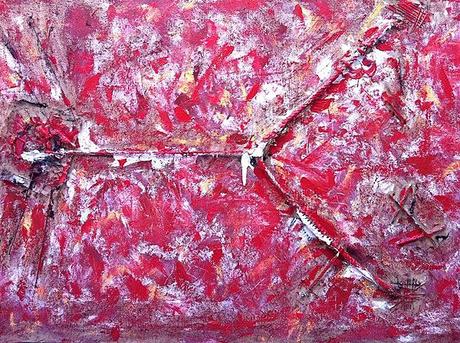 Then comes the color and the material (marble powder). I added different tone layers of an acrylic and marble powder mixture. I applied the painting with brushes, directly from the tube, and directly from my hands.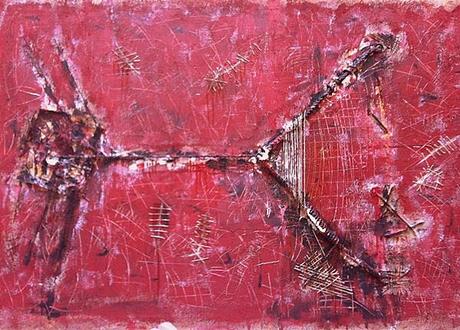 Then more sewing, rips that needed to be sewed, more strings, and more layers above them all. The process usually goes on until I get the color tone and composition I like (see the below picture).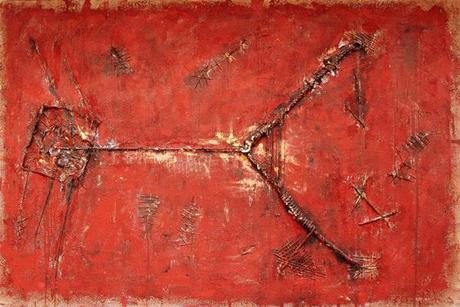 Hope you have enjoyed this post. Antonio Basso´s paintings can be seen in this flickr link. If you want to be updated on future posts, either follow this abstract art blog or join it´s facebook page.
What process, if any, do you follow as a contemporary artist? Please add you comments below.
41.387917
2.169919