The new Made in Minnesota Solar Incentive lottery passed by the MN state legislature comes with a $150 million jackpot... paid out over the next 10 years to lucky application winners for installing solar systems at their homes or small businesses.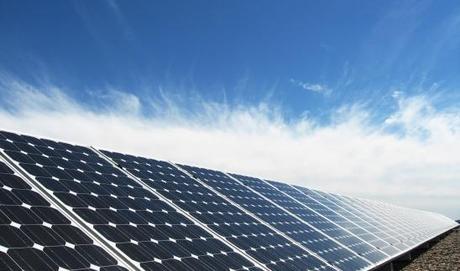 It's an amazing opportunity to not only reduce your carbon footprint and improve the health of the planet... but also generate positive cash flow with a system that costs you virtually nothing.
Your solar array may actually MAKE you money, since the fuel (sunshine) is free and the electrical company will pay you for the extra solar energy you generate but do not use.
The Minnesota Department of Energy Resources will be accepting lottery applications annually between January 1 and February 28, and select the lucky winners in March. Click here for information on completing the Made in Minnesota Solar Incentive Application.
The application process is complicated. Need help? Innovative Power Systems (Minnesota company installing solar systems since 1991) can help you submit the application, but because of the short deadline they cannot field phone calls. You can pre-qualify by sending your name and address to [email protected]
What to expect them to do...
View your property on a satellite map

Look for a clear view of the southern sky

Assess if your home site/grid connection may qualify for the new clean solar electricity lottery

If your property pre-qualifies, they will fill out all the paperwork for your entry

Your cost is $300


Deadline is February 15, 2014 to process your entry in time

If you are a solar lottery winner they will install on-site generation of clean solar power on your home at no additional cost to you... plus they will maintain it for 15 years!
Sharlene Hensrud, RE/MAX Results - Email- Twin Cities Realtor
RELATED POST
Install a solar electric system with no out-of-pocket cost and positive cash flow from day one!