Following from our previous post (which you can read here), this is part two of our Neutrogena: The Blue Line review, focusing on the makeup removing liquid and towelettes.
Makeup Remover Cleansing Towelettes // $7.99: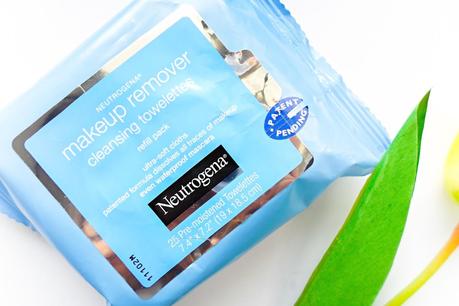 I'd like to point out that I'm not the biggest fan of makeup wipes. My main complaints with it is that it either 
a)
 dries out my skin 
b)
 stings
 c)
 leaves a weird residue 
d)
 is very abrasive or
 e)
 has trouble removing all my makeup. As you can see, this is why I generally stay away from towelettes and stick to oil cleansers (which I swear by!). So you can imagine upon receiving these I was a bit apprehensive but these ones are probably the best ones I've tried to date! I find that it doesn't dry out, irritate or leave my skin feeling tight. The cloth is quite soft and feels very comfortable to use. It removes the majority of makeup with ease, including ones with a budgeproof, waterproof formula - theres no unnecessary tugging or pulling on my eyelashes (which I so preciously value cos there's very few of them). Even though it removes the majority of makeup, I feel like it's not 100% gone. It's that feeling that it just removes the superficial layer but it hasn't taken off the makeup thats gone down and dirty into your skin. I'm not sure if its all in my head but I do like to go in with a cleanser just to be a safe Sally. I think these wipes would be perfect to pre-remove makeup and then go in with your cleanser to finish off the job!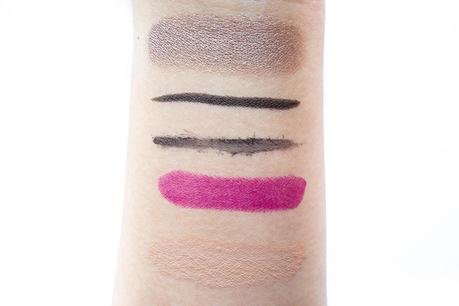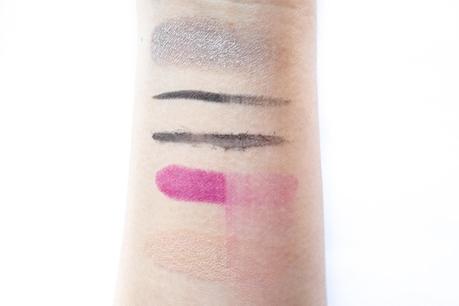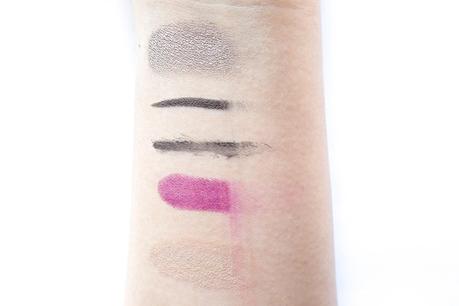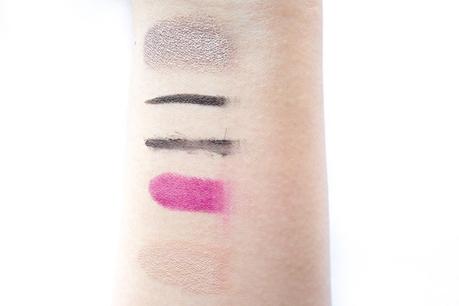 Here I tested how effective the wipes were against eyeshadow, eyeliner, mascara, lipstick and concealer. All up, it took about 5-6 wipes to remove everything and as you can see, it's pretty dandy. 
Oil-Free Eye Makeup Remover // RRP: $10.89: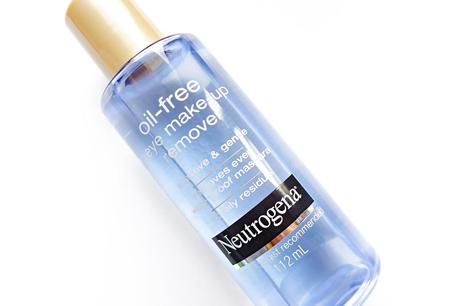 Not sure if it's just me but sometimes I forget that this is a bi-phase remover (the bottle is tinted and the two phases look alike!) and end up forgetting to shake it up before applying it onto the cotton pad. This removes eyeshadow & eyeliner relatively well, but I have to leave it over my eyelids for a good 30 seconds if I want to reduce the amount of tugging in stubborn areas.  When it comes to removing waterproof mascara, I doesn't perform as I had imagined when I read the back of the bottle stating: "... gently whisk away even waterproof eye makeup without any tugging, pulling or stinging".  It seems as if this just removes the uppermost layer of mascara, and I still need to work with it to remove it entirely.  On a few occasions I have noticed that when I'm done with one eye, the product "dries up" (even though I put the usual amount as I would with the Bioderma Cr

é

aline 

H2O), leaving me no choice but to start over on a new cotton pad-don't think I've experienced this with other makeup removers!  Overall, it was very gentle on my eye area, and left no oily residue as claimed, and like the Cleansing Towelettes from this line, it is good product to use as a pre-cleanse.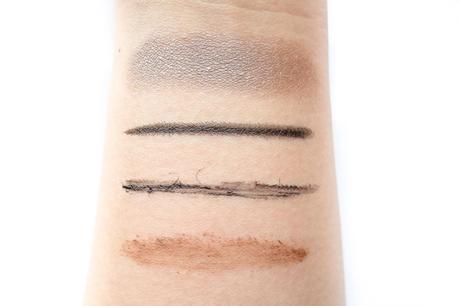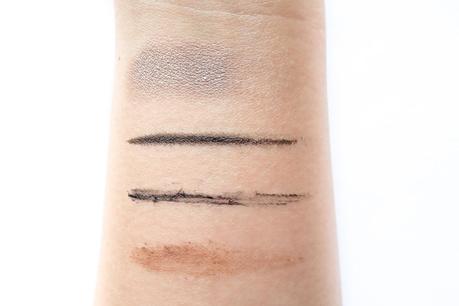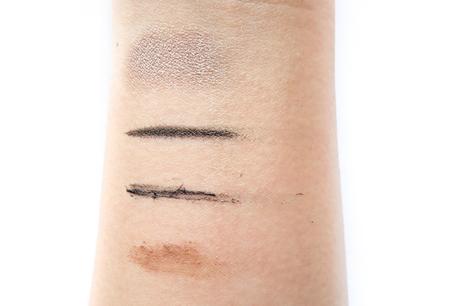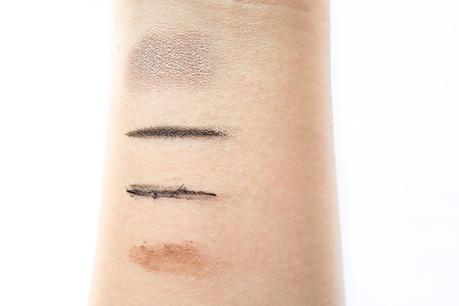 For the quality and the price, The Blue Line has a lot to offer and definitely worth checking out!  This range can be found at Priceline, Chemist Warehouse, and most drugstores!  We hope you enjoyed reading this two part series and don't forget to let us know which Neutrogena products you're currently loving!