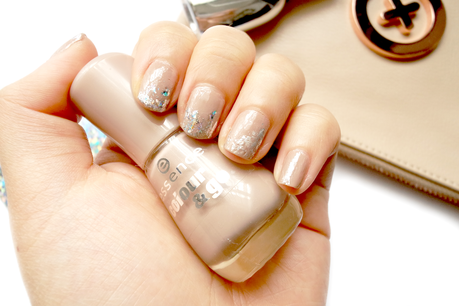 Nail art is something that I've always double tapped on instagram, but never really thought twice about trying it out. The usual train of thought is like "ohhhhhh ... so pretty" *continues scrolling mindlessly* lol, probably because I'm not one to really spend a lot of time on my nails, and if I do, it's gotta be
real
simple. I've recently discovered nail foils and these seriously are the bomb. Cheap, doesn't take a lot of effort and it looks fancy. I chose to go for the "dispersed holographic tips" look, which is why I used the foils in a dabbing motion, but there are a heap of other ways to use them if you just look them up on pintrest :)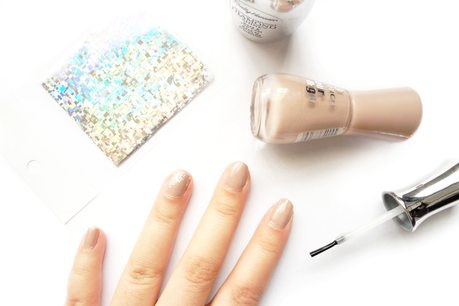 What you'll need: 
For the equipment, you don't need anything else besides some clear polish + the nail foil. There's a huuuuuge array of nail foils on ebay, in all sorts of patterns and colours, at dirt cheap prices. I got mine in the shattered glass pattern, here, and I loves it.
Method:
Paint your nails with whatever base color you want (clear is fine too), but you need to have some sort of polish on your nails at the very least.
Wait until the polish is tacky (like that annoying stage where it's dryish but you still can't do anything properly without ending up with fingerprints or random dints on your nails)
Press the nail foil with the matte side down on your nails in a dabbing motion in the areas you want the pattern to go, kinda like what you do with the beautyblender on your face
Repeat until you are satisfied with it 
Apply top coat to seal the deal. Without the top coat, the foil will just rub off slowly throughout the day 
Admire your nails for the rest of the week, yay!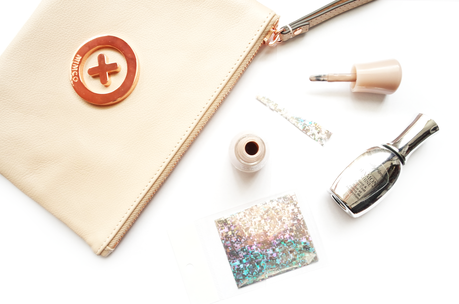 Earlier in the week, I just painted my nails with
Essence
162 Dare It Nude
, and thought I'd just do an accent nail with the foil :) I dulled the shine down by dabbing a bit more of the nude polish on top of the foil, so it'll be less bright, and more casual. This is also a great way to cover up the early chips near the tips cos all you gotta do is paint some clear polish on where you want the foil to go, wait for the tacky stage, and go to town with the foil lol ;) I cut my foil piece into a strip so the rest of the foil wouldn't be affected because it's quite clear that the strip I used is quite worn out after just applying it onto one hand.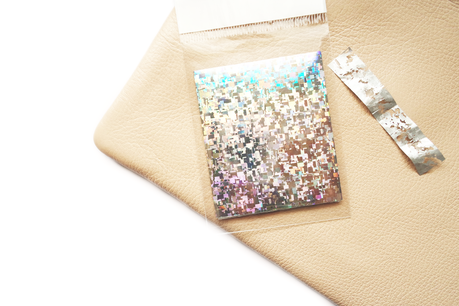 Have you tried nail foiling before?