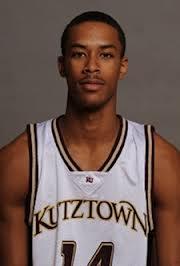 Dennis, an undrafted rookie from Kutztown, was signed by the Nets over the summer on a training camp invite
In order to continue the eventual cutdown of their roster from 18 down to the necessary 15 for the regular season, the Nets have released one of their three undrafted rookie training camp invites earlier today. Stephen Dennis, a guard who is from Kutztown University in Pennsylvania, was the first to hit the cutting block as he was cut by the team.
Dennis didn't have much of a shot to make the team in the first place and didn't really get that fair of a shake, playing only limited minutes in the preseason against other teams' deep reserves. Of course, that really isn't the optimal place for a lower level player on the depth chart to make a significant impression on a coach.