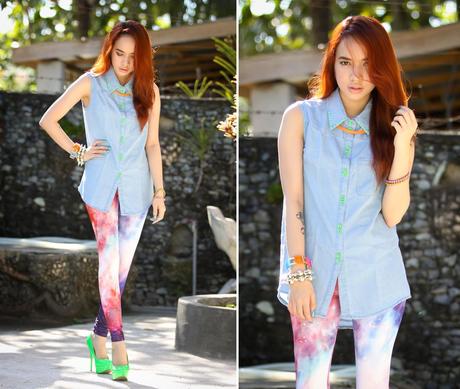 Look of the Day – It's time for another challenge with my fellow blogger friends. It is an interesting activity. Why? Because it's surprising how different our looks are with a given theme. 
Buttondown and galaxy leggings, PINKaholic. Neon orange necklace, Vaintage. Neon pumps, Luxury Mall. Other accessories, bazaar finds.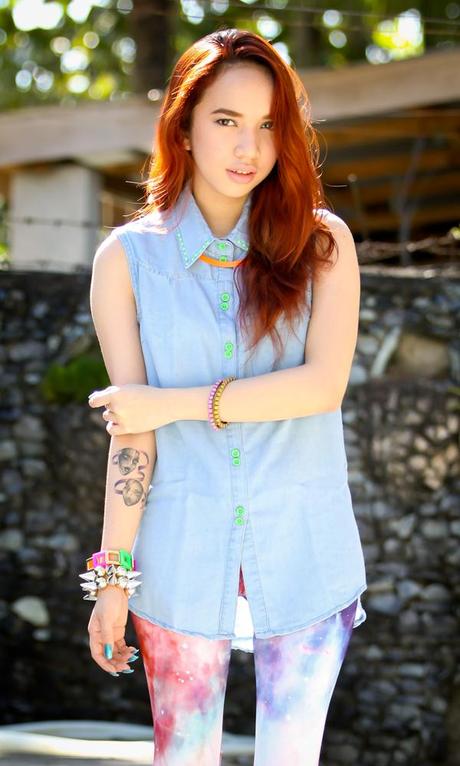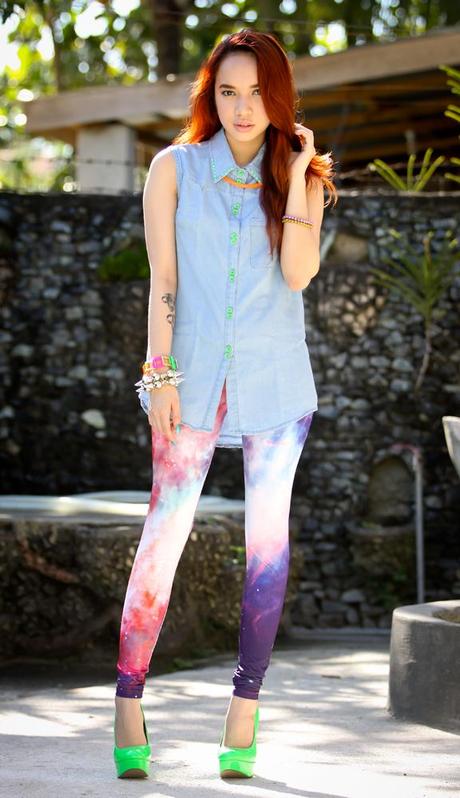 Spring has officially begun in other countries. Safe to say, we are going to see colors again all over outfit-sharing sites. Yay! Isn't it exciting?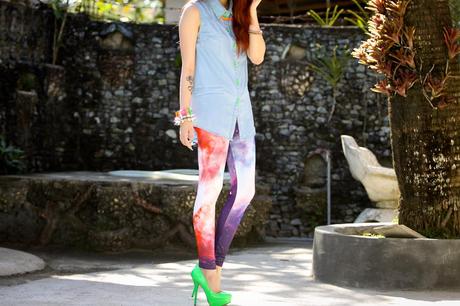 Now this is my take on reintroducing colors once again to my looks. I couldn't come up with a more fun neon-loaded looks other than this number. It is also my way of wearing this pair of cutesy purple leggings out. I have this thing for galaxy print since the whole trend started. I have collected several pieces over time.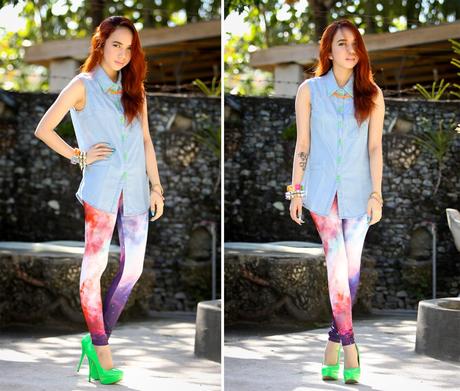 The green buttons on my top complimented the color of my shoes. It is a detail that I observe to avoid clashing. Its the little deets that count. Lol!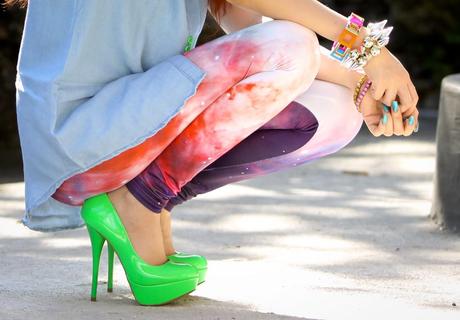 And here are Steph and Jeroy's take on our Neon Challenge: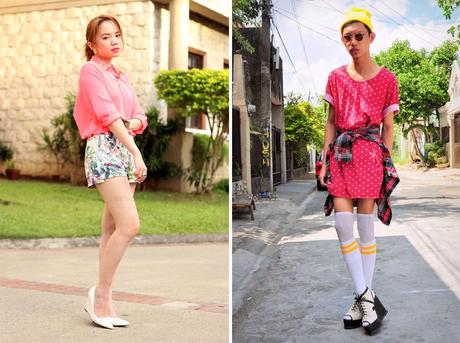 Any idea for our next theme? Watch out for more blogger challenges! 
Stay wicked!